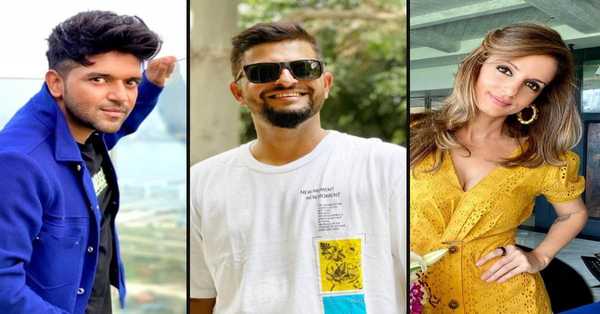 Sujain, Raina and singer Guru Randhawa and ,any famous starts are arrested in Mumbai, Now they are free
Police raided the Dragon Fly Club near Mumbai airport at around 2.30 pm Monday night. The case has been registered under section 188, 269 and 34 of IPC against 27 celebrities and 7 staff including cricketer Suresh Raina. The club had a number of celebrities including hrithik Roshan's ex-wife Sujain and singer Guru Randhawa. The celebrities were also left after being arrested.
During this red, the wrapper emperor was also present at the party. However, he fled from the backdoor. After detection, the police have also sent notices to them.
Suresh Raina's team has issued a statement on behalf of Raina. It says that Raina was in Mumbai for a shoot, which lasted till late night. Before coming to Delhi, one of his friends had made him an inwhite for a dinner. They were not aware of the existing time limit and protocol. After getting the information, he immediately followed the process. What happened is unfortunate and he regrets the inadvertent incident. They have always been following the law and will try not to forget again in future.
It is reported that 19 people came from Delhi in the party. Others were from Punjab and South Mumbai. Most of them were drunk. The lockdown rules are still continuing in Maharashtra. It prohibits any party or public programme after 11 o'clock in the night.
Joint Commissioner of Police, Faith Nagre Patil said that the government had taken a decision in view of the corona that night parties, pubs, bars and hotels would be kept closed after the stipulated time. Thereafter, the party came to know about the club and a team led by DCP Rajiv Jain was sent here for red and 34 people were apprehended.
No statement has come from the club at present. The Mumbai police suspect that many more people managed to escape. CCTV footage is being reconstructed for this. Notices will be sent to the people. Section 188 of IPC may have a one month jail and a fine of 10,000.
action is taken under section 188 of IPC against those violating the rules of case lockdown registered on several including Raina. Section 3 of the Epidemic Act of 1897 mentions that if one violates the provisions, the Government/Government will not be in a state of law. If the law breaks the directions/rules, it can be punished under section 188 of the Indian Penal Code (IPC).
These sections can also be imposed against you for violating the directions given by a government servant in this regard. Even if you are aware of those instructions issued by the Government, you are violating them, you can still take legal action under section 188.