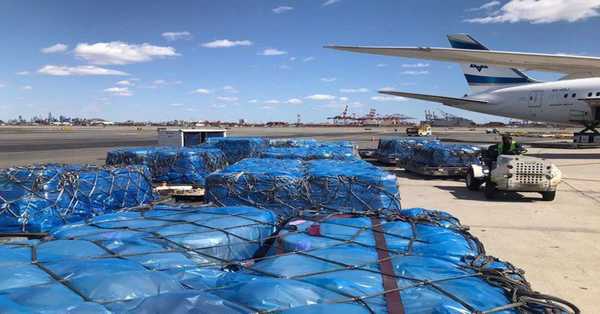 478 boxes dispatched after pooja at Serum Institute, each box weighing 32 kg, The vaccine will first reach Ahmedabad city
The first batch of Corona vaccine Covishield was dispatched from the airport by the Serum Institute in Pune on Tuesday morning. Worship was also performed before this. 478 boxes of vaccine will be delivered from Pune airport to 13 cities of the country. The first flight has reached Delhi with 34 boxes. The vaccine will be taken from the airport to the storage center with Z + security in different cities.
Aviation Minister Hardip Singh Puri said 56.5 lakh doses of the vaccine were being sent to different cities from nine flights of Air India, SpiceJet GoAir and Indio Airlines from Pune. These cities are Delhi, Chennai, Kolkata, Guwahati, Shillong, Ahmedabad, Hyderabad, Vijayawada, Bhubaneswar, Patna, Bangalore, Lucknow and Chandigarh.
on Monday ordered more than 60 million doses of corona vaccine to Serum Institute and Bharat Biotech. The government will be the first to vaccinate 30 million frontline health workers in the country, starting January 16. Prime Minister Narendra Modi on Monday spoke to the chief ministers of all the states and reviewed the preparations for vaccination.