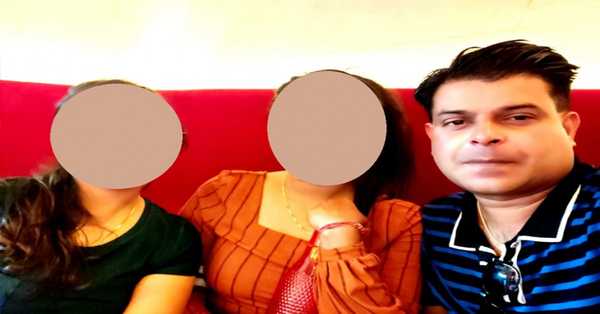 Ahmedabad Cyber Crime captured a bum and started procedures against him
Gujarati deceivers accomplish difficult work: tenth graders make counterfeit profiles of Google representatives beginning from IIM , swindling in excess of 50 young ladies, coercing cash, at long last got
Bhejabaj destroyed the lives of 50 young ladies with 15 messages, 4 telephones, 30 SIM cards, 4 phony IDs.  

Focusing on young ladies from different states including Ahmedabad, Ujjain, Gwalior, Goa, Chhattisgarh                       with the appearance of online work everywhere on the present reality, young ladies are currently receiving the online technique to discover the expert of their brains. The young ladies demand that their future spouse's pay is in the large numbers, that he talks familiar English and intrigues people with his style.
A portion of these individuals are likewise mindful of this and they put their phony profile on the marital site to draw such young ladies. One such hobo was not one from everywhere the nation, but rather 50 young ladies were caught and fled, first monetarily and afterward actually. Ahmadabad Cyber Crime has gotten such a poor person and made a move against him. Counterfeit declarations including IIM were found alongside Google's SR supervisor from the con artist.       
The Ahmadabad Cyber Crime Cell was educated that a 28-year-elderly person from Ahmadabad had checked the profile of a youngster on a marital site and the youngster himself is a HR supervisor in a Google organization and has a yearly compensation of Rs 40 lakes, so the young lady was trapped in the profile and reached. The youngster, as per his business as usual, had a splashy talk with her, so the young lady was caught in his vehicle. Shockingly, in any event, when the youngster was being examined by the police, he continued telling the police his off-base name, however dependent on the reports, it was discovered that the youngster's name was Sandeep Shambhunath Mishra. Various issues have come up during Sandeep's examination.