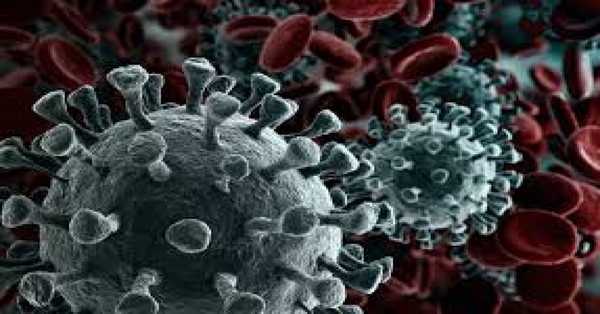 8.22 Million people are affected by corona in world while, More than 5 crore 83 lakh people have been cured.
These figures are according to www.worldometers.info/coronavirus. In spite of the commencement of vaccination in the UK and the lockdown in some parts, the infection has not declined. On Tuesday, more than 53 thousand cases were reported in a single day. The first case of a new variant of Kovid-19 found in Britain has also been found in the US.
Britain has the highest number of cases in a single day. According to a report by 'The Guardian', on Tuesday, a total of 53 thousand 135 new cases were reported in the country. A day before this, on Monday, 40 thousand cases were reported. Where more than 53 thousand cases were reported on Tuesday, 414 people also died during this period. The Health Department said in a statement- We can only say that new data has come out after Christmas. There is no doubt that the infection has spread very fast in the country.
The new variants of the new strain ie Kovid-19, which were found in the UK last week, have also knocked in the US. Symptoms of new strain have been found in a patient in a hospital here in Colorado. The American Administration has become cautious after this matter came to light. The situation is already bad in America and the new strain is being said that it spreads faster than before. The special thing is that the 20-year-old boy of Colorado who has found a new strain has no travel history. Therefore, health officials are assuming that more such cases can come up.
America's Vice President Elect Kamala Harris conducted the live vaccination on Tuesday. Prior to this, President Elect Joe Biden has also been vaccinated. Vice President Mike Pence and his wife have also been vaccinated. However, President Donald Trump has not yet conducted vaccination. Kamla took her first dose of vaccination at United Medical Center in Washington. Later said- I appeal to people to get the vaccine done. This is extremely important for our safety. Trust me this vaccine is absolutely safe.
According to a study by the Chinese Center for Disease Control and Prevention (CDC) on Wuhan, China, nearly five million people were infected with the corona virus in Wuhan. This is 10 times more than the data provided by the local administration. In addition to Wuhan, samples were taken from other cities, including Beijing, Shanghai, for the study.
The first cases of corona virus were reported in December 2019 in Wuhan itself. According to researchers, antibodies were found in the body of 4.43% of the total population of 10 million. A total of 50 thousand 354 cases were confirmed by the Wuhan Municipal Health Commission here.