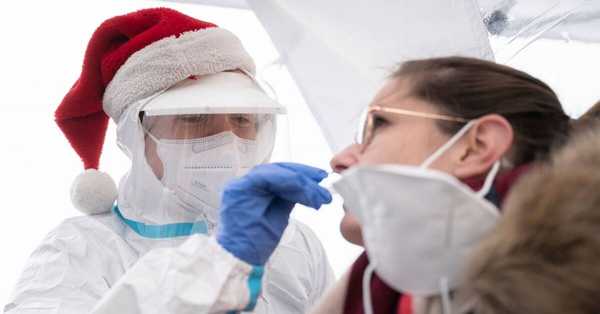 Government of Germany may hold a curfew for nation
Germany's Chancellor Angela Market may announce a nationwide curfew in an attempt to keep the Corona epidemic under control. For this, they are constantly holding meetings with top officials of the country. On Tuesday, 9,253 new cases were reported in Europe's largest economy. At the same time, 665 people died.
On Tuesday, 1,60,763 new cases were reported across Europe. Britain had the highest number of 37,535 cases. There 599 people died in one day. There were 33,800 new cases in Spain and 151 people died. There were 22,857 cases in Russia and 471 people died. Corona's worst-hit US reported 1,42,087 new cases on Tuesday. 1,425 people died.
recent times, new mutants of corona virus are coming up fast. Scientists are apprehensive that if the pace of vaccination is slow, then soon such variants can be revealed which neither get caught in the test nor affect the vaccine. Also, treatment of such infected patients can be difficult. The US Center for Disease Control and Prevention has said that if vaccination is not accelerated, the new variant will become more effective by March in the country.