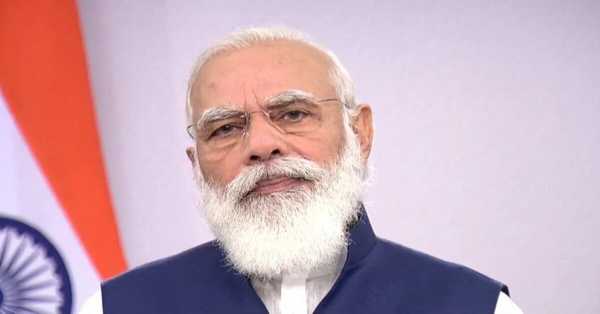 India's solidified remain towards handling fear has been a vital element of the Modi government's security policy.
India is handling fear assaults with new approach and cycle, Prime Minister Narendra Modi underscored on Thursday—the commemoration of the Mumbai dread assault in 2008 that left 174 individuals dead—in a sideways reference to the 2016 careful strike and the 2019 airstrikes in Pakistan that showed India's solidified military position to the world.  

The Prime Minister considered Pakistan the culprit of the Mumbai dread assault and underlined that the assault will never be failed to remember.  

Tending to the gathering of managing officials essentially on Constitution Day, the Prime Minister stated, "This date is additionally connected with the greatest dread assault in our nation. In 2008, fear-based oppressors sent by Pakistan dispatched an assault on Mumbai that left numerous Indians and outsiders dead. I honour every one of them."
India's hardened stand towards tackling terror has been a key feature of the Modi government's security policy and the leadership of the current dispensation has often tried to play up the difference between the United Progressive Alliance era and the National Democratic Alliance regime's approach towards terror.
In 2016, the Modi government sent forces across the border for a surgical strike on Pakistani soil after the terror attack on Uri. While the Congress and several military experts claimed that such strikes were conducted earlier as well, the surgical strike of September 2016 was different because the political leadership took ownership of the action and announced India's muscular military response to the world. The operation was in retaliation against an attack on an Indian Army camp in Uri, Kashmir, the same month that claimed the lives of 19 soldiers. The suicide attackers had come from Pakistan.