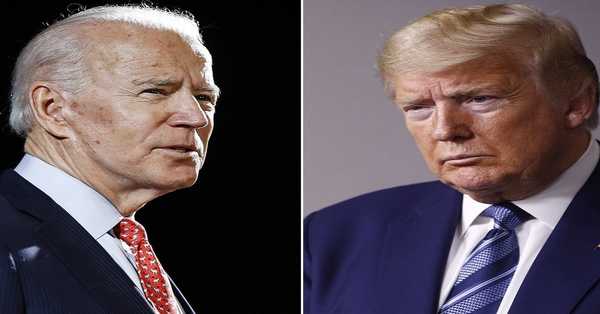 Joe Biden addressed the nation
Joe Biden addressed the nation after being elected as President of the United States. He thanked voters for delivering him a 'clear victory' and added that there was a renewed faith in the US that there will be a better tomorrow. Biden said that he will be a president who will unite and not divide and added that he will work for all people of America. 'I pledge to be a president who seeks not to divide, but unify. Who doesn't see red states and blue states, but only the United States,' Joe Biden said. Biden also made a reference to Donald Trump during his speech and said that they have to stop treating each other as opponents now. 'I've lost a couple of times myself. Let's give each other a chance. We have to stop treating our opponents as enemies,' Biden said. He also said that the battle against the virus will begin now. 'Our nation is shaped by the constant battle between our better angels and our darkest impulses. It is time for the better angels to prevail,' Biden said. Watch the full video for all the details.
The Biden-Harris triumph: An eruption of honks to ring in America's renewal
After four years of madness, the world may feel relieved that the large truck that is the United States will be steered by someone with experience, who respects speed limits, obeys traffic lights, and follows rules

On a crisp morning under a cloudless sky, cars on the streets of Brooklyn erupted in raucous honking. There were loud sounds of cheer, banging of vessels, and the avenues of this New York borough sounded like an Indian street, as networks announced that former vice-president Joe Biden had crossed the threshold and secured enough votes in the electoral college to be the next American president. This was Biden's third attempt at presidency and he is the oldest candidate to be elected president (he turns 78 later this month). Equally historic is his vice-president, Kamala Harris—the first woman, the first woman of colour, the first woman who is half-Indian.
As I write this, Donald Trump has yet to concede defeat, and is apparently playing golf somewhere. Unpredictable, divisive and combative as he is, he might try to drag the battle to the courts, seeking a recount here, annulling votes there, but most analysts believe he has almost no chance of succeeding, since there is no evidence of malpractice.
Given that Biden has won more than 75 million votes, more than any candidate ever in American politics, and widened his margin against Trump by more than four million votes, who the American people want as a president should be an academic question. Except that the United States has the peculiarity called an electoral college, which undervalues votes of populous states, ostensibly to balance the electorate (to ensure that rural voters are not taken for granted.) And yet, it is possible for a candidate to win far more popular votes and yet lose by the arithmetic of an electoral college, as had happened most recently to Hillary Clinton in 2016 (and four times earlier). Clinton had won 2.8 million more votes than Trump did, but Trump had 304 electoral votes against Clinton's 227. By decisively widening his margin and winning back states in which Trump had defeated marginally Clinton, Biden has regained the control of the White House for the Democrats after four years of divisiveness, chaos, bluster, bullying, intimidation, and rank incompetence under Trump.