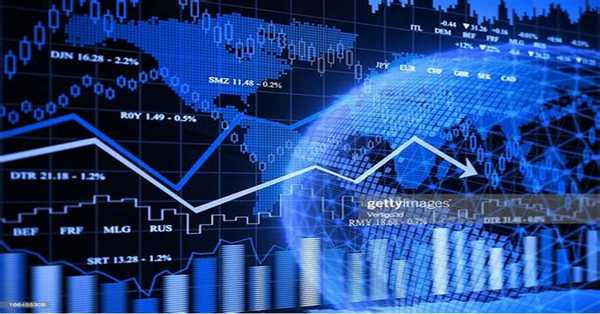 Here, You can find out the key details about the global stock and market analysis
American Market 
NASDAQ (Jan 20) – 13,457.25
Stocks have gained about 13% since Election Day as of Tuesday, a day before Joe Biden's inauguration — marking the the best post-election market performance for a new president in modern history, according to CFRA Research.
The second-biggest surge was from late 1960 to early 1961, when John F. Kennedy defeated Richard Nixon, and the S&P 500 rose 8.8%. The market continued to rally during JFK's first 100 days in office, rising another 8.9%.
The current Biden market surge represents the second time in a row that Wall Street has cheered a new president: Stocks gained more than 6% in the election to inauguration period after Donald Trump beat Hillary Clinton in 2016. The market gained 5% during Trump's first 100 days as well.
But there's one major difference: Trump was inheriting an economy that was growing at a stable rate during the long, post-Great Recession recovery. Biden is walking into the Covid-19 economy.
European Market 
 FTSE (Jan 20) - 6,740.39
 CAC (Jan 20) - 5,628.44
 DAX (Jan 20) - 13,921.37
uropean shares rose on Tuesday after Asian markets rallied on optimism about China's economy, while upbeat earnings reports from miner Rio Tinto and computer peripherals maker Logitech boosted sentiment.

The pan-European STOXX 600 index gained 0.4% by 0809 GMT, while Germany's DAX and France's CAC 40 gained 0.4% and London's blue-chip index rose 0.7%.

UK-listed shares of Rio Tinto gained 1.4% after it reported a 2.4% rise in fourth-quarter iron ore shipments, helped by industrial activity in top consumer China. Miners were the top gainers among sectors, up almost 1%.

Logitech jumped 6.9% as it raised its 2021 sales growth and profit outlook for the third time, benefiting from a pandemic-driven boost in demand for work-from-home products and gaming accessories.
Asian Market
S&P BSE Sensex & Nifty Index (Jan 21) - 49,398.29 & 14521.15
 SGX NIFTY (Jan 21) – 14,729.00
 NIKKEI 225 (Jan 21) - 28,780.81
 STRAITS TIMES (Jan 20) – 3,002.18
 SHANGHAI COMPOSITE (Jan 20) - 3,629.61
 JAKARTA COMPOSITE (Jan 20) - 6,437.55
 SET COMPOSITE (Jan 20) - 1,524.33
 KOSPI (Jan 20) – 3,133.77
 TAIWAN WEIGHTED (Jan 20) – 16,802.50
 HANG SENG (Jan 20) – 29,991.41
Asian markets bear the burden of losses in China, Hong Kong and Indonesia. Hopes of US Senate's support to Biden's $1.9 trillion stimulus, China's upbeat economics favor bulls. Cautious sentiment ahead of new government's arrival to the White House, virus woes and a light calendar probes the bulls.
Asian stock markets fail to cheer the gains made in Japan and Australia as equities from surrounding the dragon nation turn red during the early Tuesday. While expectations of more stimulus from the US and jump in the coronavirus (COVID-19) vaccinations have helped the bulls, together with second-tier data, cautious sentiment ahead of US President-elect Joe Biden's inaugural celebration and mixed risk headline probes the optimism. While portraying the mood, MSCI's index of Asia-Pacific shares outside Japan rises 1.48% to flirt with the record top while Japan's Nikkei 225 and Australia's ASX 200 adds over 1.0% by press time.
Other than the broad risk catalysts, welcome prints of Aussie HIA New Home Sales and headlines suggesting easing of the virus led restrictions in Queensland, as well as Japanese policymakers' readiness to pump the economy, add strength to the Australian and Tokyo markets.
South Korea's KOSPI becomes the region's biggest gainer with over 2.5% upside after the South Korean Vice Finance Minister said they will monitor long-term interest rates and market volatility, which in turn suggest further monetary easing. Moving on, India's BSE Sensex and Nifty 50 follow the trend with mild gains even as domestic politics and farmers' agitation roils the mood.
On the contrary, Chinese markets couldn't cheer upbeat comments from NDRC and the previous day's growth figures, not to forget Moody's welcome analysis of the Asia-Pacific region, as US President Donald Trump pushes for cutting down Chinese drones from American military usage. Additionally, China also marked an increase in virus cases from 109 to 118 the previous day.
Elsewhere, New Zealand's NZX 50 drops around 0.50% while following markets in Beijing as well as increased restrictions for foreigners. Indonesia's IDX Composing and Hong Kong's Hang Seng are in the same line. It should be noted that Hong Kong Chief Executive Carrie Lam announced the extension of social distancing measures due to expire on Thursday.