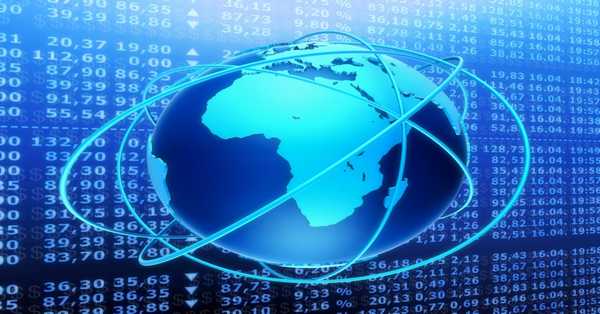 Asia-Pacific stocks mixed as investors watch Treasury yields; Taiwan surges more than 3% Depressed amid thin liquidity
American Market 
NASDAQ (Feb 16) – 14,047.50
Stock markets scratched out a new record peak in Asia on Wednesday, but their rally lost a bit of steam as a surge in U.S. Treasury yields put pressure on both lofty company valuations and hard-running commodity currencies.
Benchmark ten-year Treasury yields made a fresh one-year high to trade near pre-pandemic levels, as vaccine progress and encouraging economic data begin to drive an intense investor focus on an inflation pulse now widely expected.
The prospect of better risk-free returns stalled equities and lent support to the U.S dollar. MSCI's broadest index of Asia-Pacific shares outside Japan eked a 0.3% gain, and a record, while Japan's Nikkei fell 0.3%.
FTSE futures rose 0.2% while EuroSTOXX 50 futures traded just below flat and S&P 500 futures traded just above flat. Ten-year Treasury yields, up nearly 40 basis points this year, rose as far as 1.3330% before easing.
European Market 
 FTSE (Feb 16) – 6,748.86
 CAC (Feb 16) - 5,786.53
 DAX (Feb 16) – 14,064.60
The pan-European STOXX 600 ended largely unchanged after jumping 1.3% in the previous session to its highest level since February 2020.
European shares ended flat around a one-year peak on Tuesday as a boost from major mining and bank stocks was tempered by losses in most other sectors, with investors remaining uncertain over a euro zone economic recovery. A 2% rise in shares of Glencore helped the European mining index climb to a near 10-year high, while higher iron ore and base metal prices supported the sector.
BHP Group, the world's largest miner by market capitalization, rose 1.5% after posting its best first-half profit in seven years and declaring a record interim dividend. Commodity prices have benefited recently from expectations that increased stimulus measures and steady vaccinations will stoke global demand.
Energy stocks rose 0.5% on stronger oil prices.
Asian Market
S&P BSE Sensex & Nifty Index (Feb 17) – 51,946.95 & 15,281.30
 SGX NIFTY (Feb 17) – 15,282.00
 NIKKEI 225 (Feb 17) – 30,292.19
 STRAITS TIMES (Feb 17) – 2,923.26
 SHANGHAI COMPOSITE (Feb 17) - 3,655.09
 JAKARTA COMPOSITE (Feb 17) - 6,224.02
 SET COMPOSITE (Feb 17) - 1,520.07
 KOSPI (Feb 17) – 3,134.97
 TAIWAN WEIGHTED (Feb 17) – 16,362.29
 HANG SENG (Feb 17) – 31,085.54
Stocks in Asia-Pacific were mixed in Wednesday trade as investors monitored bond yields following a recent rise. In Japan, the Nikkei 225 slipped 0.54% while the Topix index shed 0.13%. Japan's exports rose 6.4% in January as compared with a year earlier, according to trade statistics released Wednesday by the country's Ministry of Finance. The Taiex in Taiwan surged more than 3%, with shares of Taiwan Semiconductor Manufacturing Company soaring about 5%. Hong Kong's Hang Seng index gained 0.65%. South Korea's Kospi fell 1.22%. Shares in Australia were lower as the S&P/ASX 200 declined 0.32%. MSCI's broadest index of Asia-Pacific shares outside Japan rose 0.16%.
Strong corporate earnings, progress in COVID-19 vaccinations and a high-spending federal budget have pushed Indian stocks up 12% in February. The NSE Nifty 50 index was down 0.49% at 15,238.80 by 0510 GMT, while the S&P BSE Sensex was 0.56% lower at 51,810.23.
The three biggest drags on the Nifty 50 were HDFC Bank, mortgage lender HDFC and Kotak Mahindra Bank. The private-sector banks index, which has climbed a market-beating 18% this month, was down 0.6%. Business published by - The Beyond News