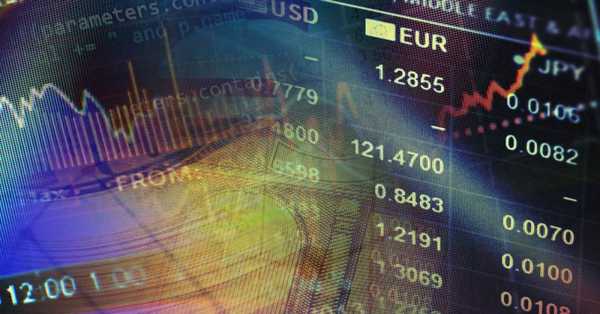 Asian equities bounced between gains and losses as a selloff in Chinese technology shares due to concerns they will be de-listed from U.S. bourses and worries about a semiconductor shortage rattled some investors.
American Market 
NASDAQ (Mar 24) – 12,961.89
North American stock markets fell as concerns rose about a third wave of COVID-19, a year to the day since hitting a bottom during the early stages of the unprecedented health crisis. The S&P/TSX composite index closed down 145.33 points at 18,669.80 after hitting an intraday low of 18,642.52. A year ago, Canada's largest market plunged to a low of 11,172.73 for a 38-per-cent drop in just one month. The market stormed back, gaining 67 per cent to set record highs.
In New York, the Dow Jones industrial average was down 308.05 points at 32,423.15. The S&P 500 index was down 30.07 points at 3,910.52, while the Nasdaq composite was down 149.84 points at 13,227.70. Tuesday's market losses were driven by concerns about global demand for commodities as some European countries are back in lockdown amid an acceleration of COVID variants, said Crystal Maloney, head of equity research at CIBC Asset Management.
The May crude oil contract was down US$3.80 at US$57.76 per barrel and the May natural gas contract was down 6.5 cents at US$2.55 per mmBTU. Shares of MEG Energy Corp. fell 8.2 per cent and Vermilion Energy Inc. was eight per cent lower. Materials was down 2.6 per cent as gold and copper prices both fell as Hudbay Minerals Inc. shares decreased 8.4 per cent. The April gold contract was down US$13.00 at US$1,725.10 an ounce and the May copper contract was down six cents at US$4.08 a pound
European Market 
 FTSE (Mar 24) – 6,712.89
 CAC (Mar 24) - 5,947.29
 DAX (Mar 24) – 14,610.39
After falling as much as 0.7% in earlier in the day, the pan-European STOXX 600 index ended flat. Euro zone stocks also cut losses after IHS Markit's flash composite PMI, seen as a good guide to economic health, bounced above the 50 mark, separating growth from contraction, to 52.5 this month compared with February's 48.8.
While the data gave investors some relief, a third wave of coronavirus infections and renewed lockdown measures in Europe, as well as a slow vaccine roll-out are likely to weigh on the final reading of the survey and April's numbers. "We believe this is a pause, not the end of the equity rally yet," said Michele Morganti, an equity strategist at Generali Insurance Asset Management.
"COVID management is a bumpy road. We nevertheless think that recovery will be quite strong in the second half of the year."The pan-regional STOXX 600 index fell 0.6% by 0810 GMT after the prospect of U.S. tax hikes to pay for the large stimulus package spooked Wall Street overnight. Meanwhile, the European Union is set to extend COVID-19 vaccine export curbs to Britain and other areas with much higher vaccination rates, and to cover instances of companies backloading contracted supplies, EU officials said
Asian Market
S&P BSE Sensex & Nifty Index (Mar 25) – 48,404.09 & 14,312.55
 SGX NIFTY (Mar 25) – 14,405.00
 NIKKEI 225 (Mar 25) – 28,744.10
 STRAITS TIMES (Mar 25) – 3,144.73
 SHANGHAI COMPOSITE (Mar 25) - 3,366.70
 JAKARTA COMPOSITE (Mar 25) - 6,098.28
 SET COMPOSITE (Mar 25) - 1,574.73
 KOSPI (Mar 25) – 3,002.71
 TAIWAN WEIGHTED (Mar 25) – 16,055.74
 HANG SENG (Mar 25) – 27,930.62
Asian stock markets followed Wall Street lower Wednesday after European governments extended anti-coronavirus lockdowns, clouding the outlook for economic recovery. 
Japan's Nikkei 225 NIK, +1.14% fell 1.8% and Hong Kong's Hang Seng index HSI, -0.23% slid 2%. The Shanghai Composite SHCOMP, -0.21% declined 1.3%. South Korea's Kospi 180721, +0.42% edged 0.3% lower, while Australia's S&P/ASX 200 XJO, +0.17% inched 0.4% higher. Stocks fell in Singapore STI, 0.30%, Taiwan Y9999, +0.17% and Indonesia JAKIDX, -1.21%.
Overnight, Wall Street gave up most of the previous day's gains as technology, industrial and bank stocks fell.
Investor confidence was shaken after Germany, Europe's biggest economy, and the Netherlands extended lockdowns and imposed new travel and business curbs in response to spikes in infection.
The World Health Organization said the weekly global death toll from the virus is rising again following six weeks of declines. It said the number of new reported cases rose in four of six global regions.
Global Stock Market Trading: Live Updates For Global Stocks, Top Gainers, published by - The Beyond News (Business)