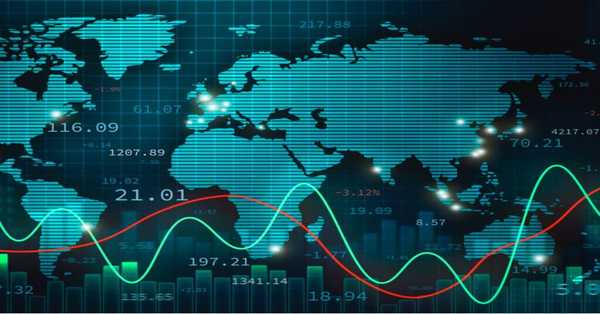 Most of Markets lead to downward trend except American Stocks
American Market 
NASDAQ (Jan 25) – 13,635.99
Copper prices edged up on Tuesday, as investors awaited cues to the prospects of a U.S. stimulus package proposed by President Joe Biden that is worth $1.9 trillion.
Three-month copper on the London Metal Exchange edged up 0.1% to $7,973 a tonne by 0315 GMT, while the most-traded March copper contract on the Shanghai Futures Exchange was almost flat at 58,810 yuan ($9,087.68) a tonne.
Biden is pushing for a sweeping pandemic relief proposal, but Democratic Majority Leader Chuck Schumer warned a comprehensive deal may be four to six weeks away, as many U.S. Republicans have balked at the price tag.
European Market 
 FTSE (Jan 25) - 6,638.85
 CAC (Jan 25) - 5,472.36
 DAX (Jan 25) - 13,643.95
European stocks inched higher on Monday as gains in technology shares and upbeat earnings reports helped investors look past the possibility of extended lockdowns in many countries grappling with new variants of the novel coronavirus.
The pan-European STOXX 600 index rose 0.2%. Tech stocks were up 1.2% and gained the most among sectors, with their U.S. peers trading near all-time highs.
European technology investor Prosus jumped 6% to an all-time high, while chipmakers climbed amid signs of a global chip shortage.
Dutch health technology company Philips gained 2.5% after reporting a 7% increase in fourth-quarter core profit as the pandemic continued to spur demand for hospital equipment to treat COVID-19 patients.
Wind turbine maker Siemens Gamesa gained 2.6% after it reiterated its sales and profit margin targets, while peer Siemens Energy rose 1.6% after it swung to a core profit in its fiscal first quarter.
Asian Market
S&P BSE Sensex & Nifty Index (Jan 26) – 48,347.59 & 14,238.90
 SGX NIFTY (Jan 26) – 14,120.50
 NIKKEI 225 (Jan 26) – 28,580.50
 STRAITS TIMES (Jan 26) – 2,950.37
 SHANGHAI COMPOSITE (Jan 26) - 3,586.52
 JAKARTA COMPOSITE (Jan 26) - 6,262.36
 SET COMPOSITE (Jan 26) - 1,495.65
 KOSPI (Jan 26) – 3,159.90
 TAIWAN WEIGHTED (Jan 26) – 15,759.68
 HANG SENG (Jan 26) – 29,604.40
Asian stocks dipped on Tuesday, retreating from record highs as lingering concerns about potential roadblocks to the Biden administration's $1.9 trillion stimulus weighed on sentiment, dragging U.S. Treasury yields to three-weeks lows.

The lower risk appetite lent some support to the dollar against a basket of currencies, while oil prices edged down.
In a sea of red seen across Asian markets, South Korea and Hong Kong topped losers and fell 1.7% each, Japan slipped 0.6% and Chinese stocks shed 1.5%. All have touched milestone highs this month.
MSCI's broadest index of Asia-Pacific shares outside Japan dipped 0.7% to 722.7 but was not far off from a record high struck on Monday and is still up 9% so far this year.
Australian stock markets were closed for a national public holiday.
E-mini futures for the S&P 500 slipped 0.26%.
All eyes were on Washington as U.S. lawmakers agreed that getting COVID-19 vaccines to Americans should be a priority even as they locked horns over the size of the pandemic relief package.
"The immediate question now is when stimulus aid will be approved and how much?" said Christopher Grisanti, chief equity strategist at MAI Capital Management.
Financial markets have been eyeing a massive package, though disagreements have meant months of indecision in a country suffering more than 175,000 COVID-19 cases a day with millions out of work.
Fourth-quarter gross domestic product data for the United States, Germany and France due out this week may cool sentiment.
Overnight, the Nasdaq index scaled a new peak and added 0.7% on hopes of strong earnings later this week from technology titans, but the Dow Jones Industrial Average index struggled to keep pace and fell 0.12%. [.N]