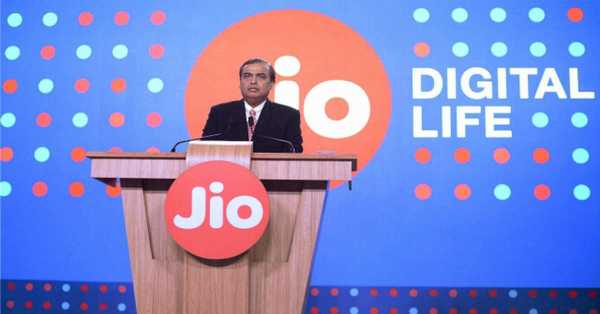 Mukesh Ambani congratulated Prime Minister Narendra Modi's Digital India Mission that has made the country highly resilient in the face of the toughest of adversities.
Billionaire Mukesh Ambani today hinted at rolling out 5G telecom services in the second half of 2021 and said policy steps are needed to accelerate the early rollout of ultra-high-speed 5G services that are affordable and available everywhere. 
Mukesh Ambani, whose four-year-old telecom venture Jio has captured the No.1 spot offering free voice calling and data at very affordable tariffs, also pitched for developing hardware manufacturing in India, saying the nation cannot rely on imports in such a critical area. 

5G is the 5th generation mobile network that enables connecting virtually everyone and everything together including machines, objects, and devices. He also pitched for policy interventions to bring smartphones to 300 million 2G phone users in India so that they can also benefit from digital transformations. 

 
"Throughout 2020, India worked online, studied online, shopped online, received healthcare online, socialised online, played online… Simply put, India thrived online. This underscores the phenomenal evolution of Digital Technology in India. From being a means of limited engagement and entertainment, it has evolved into a platform of unlimited enablement and empowerment," said Ambani.