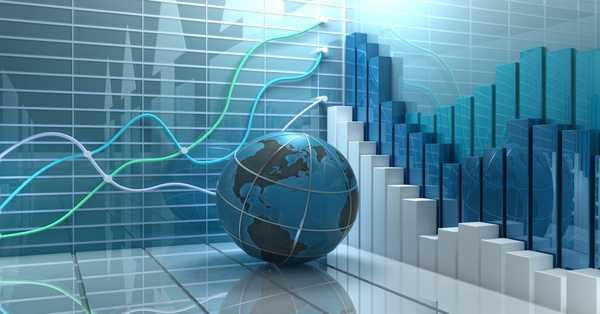 From forming lifetime highs at the beginning of the year to the flash crash in March and back to record highs at the tail end- 2020 turned out to be the year of highest of highs and lowest of lows.
American Market 
NASDAQ (Dec 23) - 12,807.92
Shares of Assurant Inc. AIZ, +0.51% inched 0.51% higher to $131.49 Tuesday, on what proved to be an all-around grim trading session for the stock market, with the S&P 500 Index SPX, -0.21% falling 0.21% to 3,687.26 and Dow Jones Industrial Average DJIA, -0.67% falling 0.67% to 30,015.51. The stock's rise snapped a three-day losing streak. Assurant Inc. closed $11.12 below its 52-week high ($142.61), which the company achieved on February 18th.
The stock outperformed some of its competitors Tuesday, as UnitedHealth Group Inc. UNH, -0.32% fell 0.32% to $335.01, MetLife Inc. MET, -0.55% fell 0.55% to $45.21, and AFLAC Inc. AFL, -1.28% fell 1.28% to $43.03. Trading volume (334,214) remained 75,670 below its 50-day average volume of 409,884.
The benchmark S&P 500 fluctuated between gains and losses before closing lower, with consumer services and energy the biggest sector decliners. The Nasdaq Composite and Russell 2000 set record highs in what is a holiday shortened week. U.S. lawmakers cleared a $2.3 trillion year-end spending bill and stimulus package. President-elect Joe Biden warned the "darkest days" of the pandemic were still to come and called on Congress to be ready early next year to produce another stimulus package.
Asian Market
S&P BSE Sensex Index (Dec 23) - 46,072.30
 SGX NIFTY (Dec 23) - 13,492.00
 NIKKEI 225 (Dec 23) - 26,496.88
 STRAITS TIMES (Dec 23) - 2,827.78
 SHANGHAI COMPOSITE (Dec 23) - 3,385.35
 JAKARTA COMPOSITE (Dec 23) - 6,013.05
 SET COMPOSITE (Dec 23) - 1,433.63
 KOSPI (Dec 23) - 2,758.80
 TAIWAN WEIGHTED (Dec 23) - 14,209.53
 HANG SENG (Dec 23) - 26,220.63
China should maintain accommodative monetary policy and avoid any "significant contraction" in fiscal policy next year to keep its economic recovery from the Covid-19 pandemic on track, according to the World Bank.
"A premature policy exit and excessive tightening could derail the recovery," the World Bank said in its latest economic update on China, released Wednesday. It predicts the world's second-largest economy will grow 2% this year and 7.9% in 2021, and said the biggest risk to the outlook remains a resurgence of coronavirus.
The World Bank says next year's acceleration will be driven by rising private-sector investment in manufacturing and stronger household spending. China's ruling Communist party signaled at an annual economic conference last week that it will reduce some stimulus measures as the economy has returned to growth, adding that it will avoid "sharp turns" in policy.
Beijing still has room to expand government spending even after China's fiscal deficit grew to 5.9% of gross domestic product in the first 11 months of 2020, up from 3.5% last year, the World Bank report said.
                                                                         European Market 
 FTSE (Dec 23) - 6,453.16
 CAC (Dec 23) - 5,466.86
 DAX (Dec 23) - 13,418.11
European shares rose on Tuesday as the approval of a US stimulus package helped allay worries of a further dent to the global economy from a new coronavirus strain in the UK. The pan-European STOXX 600 index rose 1%, recovering from a more than 2% slide in the previous session, which was also its biggest one-day drop in nearly two months.
UK Brexit supremo, Michael Gove, on Wednesday said Britain and the European Union should have a "smoother glide path" to a Brexit trade after they agreed on the implementation of the Northern Ireland protocol - a major point of contention between the two sides - a day before.But others including EU's chief negotiator, Michel Barnier, and UK PM Boris Johnson said a no-deal scenario was more likely with just three weeks left till Britain's exit from the bloc. Johnson is to meet European.
In Europe, stocks rebounded from their steepest slump in almost two months Monday, with all industry groups in the green. British Airways owner IAG SA surged more than 5% as travel shares bounced back. Crude oil edged lower for a second day.