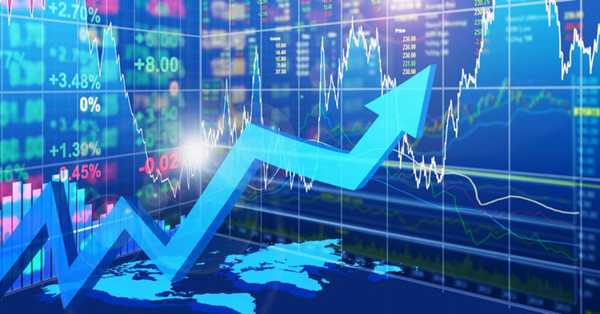 Markets show downward trends except euopean market
American Market 
NASDAQ (Jan 14) – 13,112.64
Asian markets mixed Friday as investors eye Wall Street reaction to Biden relief plan.U.S. futures were trading slightly lower after President-elect Joe Biden announced his plans to propose a $1.9 billion package to help along a recovery from the coronavirus pandemic. Biden spoke about the plan after Thursday's market close.
Biden's coronavirus plan would include $1,400 checks for individuals, on top of $600 provided in the last COVID-19 bill. The plan would also extend a temporary boost in unemployment benefits and a moratorium on evictions and foreclosures through September. It also provides funds for a mass vaccination campaign and a major expansion of local public health efforts.
Markets have been mostly charging higher recently amid growing optimism that the rollout of coronavirus vaccines will set the stage for a big rebound for the U.S. economy and corporate profits later this year.Expectations are also rising for another round of stimulus coming for the economy because Democrats are set to soon have control of Congress and the White House.
Investors are hoping that more government stimulus can tide the economy over until COVID-19 vaccines get daily life back toward normal and trigger a powerful recovery later this year.
But the hopes are tempered by the reality that Biden may struggle to win support for massive spending, even from some Democrats, analysts say. "To some extent, most of this optimism had been priced in, but the huge figures had also invited some contemplation as to whether the necessary bipartisan support will materialize for this huge sum," Jingyi Pan of IG said in a commentary. "The market appears to be playing it safe," she said.
Japan's Nikkei 225 NIK, -0.62% slipped 0.2% to 28,639.05 and the Hang Seng HSI, 0.03% in Hong Kong rose 0.4% to 28,610.09. In Australia, the S&P/ASX 200 ASX10000, +6.12% also added 0.4% to 6,731.50. South Korea's Kospi 180721, -2.03% skidded 1.2% to 3,112.45 while the Shanghai Composite index SHCOMP, 0.01% shed 0.2% to 3,560.64.
European Market 
 FTSE (Jan 14) - 6,801.96
 CAC (Jan 14) - 5,681.14
 DAX (Jan 14) - 13,988.70
European shares rose for a third straight session on Thursday, as a jump in technology stocks, hopes of a large stimulus under incoming U.S. President Joe Biden and upbeat Chinese export data boosted sentiment. The pan-European STOXX 600 index rose 0.7%, hitting new highs since February 2020, with mining, auto and travel stocks among the top performers.
Biden is expected to unveil a stimulus package proposal later in the day, designed to jumpstart a pandemic-struck U.S. economy with an economic lifeline that could exceed $1.5 trillion. Still, investors were worried the latest coronavirus lockdowns in Europe could further slow a recovery even as vaccination programmes began.
"We came into the year with a view that vaccines will kick in over the first half of the year and economic growth should bounce back materially. Obviously that is more biased to the second half of the year," said Nick Peters, multi-asset portfolio manager at Fidelity International.
Asian Market
S&P BSE Sensex Index (Jan 15) - 49,231.35
 SGX NIFTY (Jan 15) – 14,503.00
 NIKKEI 225 (Jan 15) - 28,519.18
 STRAITS TIMES (Jan 15) – 3,004.08
 SHANGHAI COMPOSITE (Jan 15) - 3,570.50
 JAKARTA COMPOSITE (Jan 15) - 6,365.25
 SET COMPOSITE (Jan 15) - 1,519.91
 KOSPI (Jan 15) – 3,085.90
 TAIWAN WEIGHTED (Jan 15) – 15,616.39
 HANG SENG (Jan 15) – 28,504.55
Frost & Sullivan's recent analysis, Digitization and Cloud Migration Transforming Asia-Pacific Contact Center Applications Market, Forecast to 2026, finds that COVID-19 has accelerated the rate of migration from on-premise solutions to cloud-based services, given the need to provide outstanding customer experience (CX) remotely. Although the region is a price-sensitive market, the mature markets of Australia, New Zealand, Japan, Singapore, Hong Kong, South Korea, and Taiwan are ready to invest significantly to deploy cloud-based, sophisticated applications. However, required investments are higher in these countries than in China, India, Malaysia, Thailand, Indonesia and the Philippines. The buoyant market in the region comprised of on-premise and cloud applications is expected to grow from $719.5 million to $966.5 million by 2026 at a compound annual growth rate (CAGR) of 4.3%.
"From an application perspective, inbound contact routing (ICR) will continue to dominate the application market throughout the forecast period, whereas analytics will witness the strongest growth as contact centers will consider it a service differentiator," said Arpan Bid, Information & Communication Technologies Research Analyst at Frost & Sullivan. "Additionally, looking at adoption of contact center applications by vertical, the banking, financial services and insurance (BFSI) industry will be the leader in deploying contact center applications, followed by telecommunications."
Bid added, "Similarly, government and education, E-commerce, and healthcare are poised to be the fastest-growing sectors during the COVID-19 pandemic. The retail industry will grow relatively faster after the pandemic."