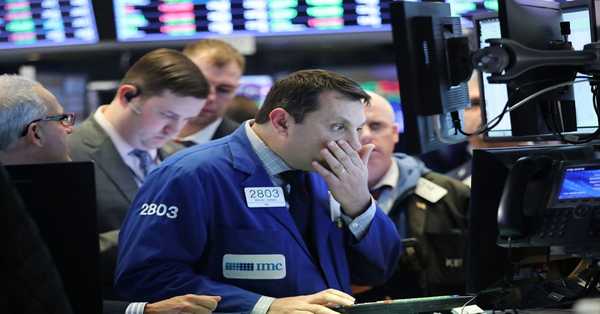 Downward graph can be seen in Nifty, Sensex and Fill and Dill activity as well
American Market 
NASDAQ (Dec 29) –12,850.22
NEW YORK, Dec 29 (Reuters) - U.S. Treasury yields were flat to modestly higher on Tuesday in thin trading as U.S. stocks surrendered gains, with investors betting a heftier federal stimulus check was unlikely to get the nod in the Republican-led U.S. Senate.
Legislation on a $2,000 stimulus check is in the Senate's hands on Tuesday after President Donald Trump signed a $2.3 trillion pandemic aid and spending package on Sunday.
Risk appetite ebbed during the latest hour, with yields turning lower for some maturities, as investors digested comments from congressional leaders on the hotly debated stimulus.
U.S. Senate Majority Leader Mitch McConnell on Tuesday blocked immediate consideration of a measure to increase COVID-19 relief payments to $2,000, but he suggested the Senate would at least examine the issue.
"The wall among Senate Republicans to stick to $600 impact payments is cracking, but the majority leader could have the cement to hold it together," said Jim Vogel, senior rates strategist at FHN Financial in Memphis, Tennessee, in his latest research note.
European Market 
 FTSE (Dec 29) - 6,602.65
 CAC (Dec 29) - 5,611.79
 DAX (Dec 29) - 13,761.38
European shares hit February highs on Wednesday, joining a global stock market rally on optimism around progress in COVID-19 vaccines and U.S. stimulus package, while all eyes turned to make-or-break Brexit talks.

The pan-European STOXX 600 index and London's FTSE 100 both climbed 0.3%.

UK Brexit supremo, Michael Gove, on Wednesday said Britain and the European Union should have a "smoother glide path" to a Brexit trade after they agreed on the implementation of the Northern Ireland protocol - a major point of contention between the two sides - a day before.
Asian Market
S&P BSE Sensex Index (Dec 30) - 17935.88
 SGX NIFTY (Dec 30) –13,916.00
 NIKKEI 225 (Dec 29) - 27,486.54
 STRAITS TIMES (Dec 30) - 2,847.39
 SHANGHAI COMPOSITE (Dec 30) - 3,409.48
 JAKARTA COMPOSITE (Dec 29) - 5,989.56
 SET COMPOSITE (Dec 29) - 1,474.39
 KOSPI (Dec 29) - 2,815.29
 TAIWAN WEIGHTED (Dec 30) - 14,587.31
 HANG SENG (Dec 30) - 26,917.32
Foreign investors (FIIs), which were net buyers in Indian markets in 2020, reduced stake in more than 40 largecaps stocks with a market-capitalisation of more than Rs 20,000 crore, data from AceEquity showed. 

FIIs have turned net buyers of Indian equities worth more than Rs 1 lakh crore, and most of the money went into the small & midcap space. 

There are as many as 41 stocks that have a market-capitalisation of more than Rs 20,000 crore in which FIIs reduced stake so far in 2020. 

Stocks in which FIIs reduced stake include HDFC, ITC, HCL Technologies, SBI, Bajaj Finserv, Sun Pharma, Tech Mahindra and Tata Steel. 

Experts are of the view that FIIs have largely reduced stake to book profits as broader markets underperformed in the last two years and much of the allocation was into largecaps.