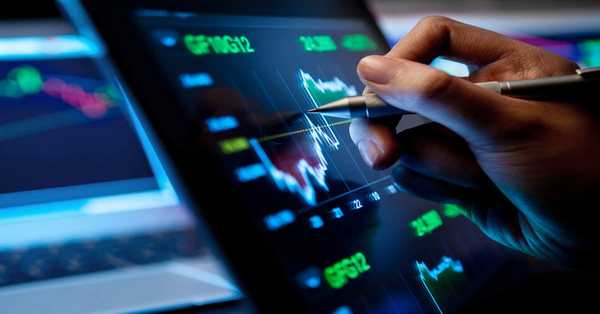 US market still up however European market goes down while Asian market comparatively up
American Market 
NASDAQ (Dec 31) –12,888.28
All three major indexes gained ground, with the Dow and S&P 500 picking up steam in the session's final minutes to exit 2020 at record highs. Over the course of a historic year, the indexes both roared and plummeted as economic shutdowns to contain the coronavirus brought markets to their knees.
"It's a quiet day with little news and low volume – an ironic end to such a tumultuous year," said David Carter, chief investment officer at Lenox Wealth Advisors in New York. "All eyes are on next year, which will be 'show me' time, with investors watching to see if actual fundamentals will be as strong as current stock prices are forecasting."
Equities bounced back with a vengeance following the plunge in March, with the Nasdaq, S&P 500 and Dow posting respective annual gains of 43.6%, 16.3% and 7.2%.
"When you think about the year we're glad it's over, but it was also unbelievable in a lot of different ways," said Ryan Detrick, senior market strategist at LPL Financial in Charlotte, North Carolina. "This is the first year in history that the S&P was down 30% for the year at one point and managed to end higher.
European Market 
 FTSE (Dec 28) - 6,460.52
 CAC (Dec 28) - 5,551.41
 DAX (Dec 28) - 13,718.78
That marked Wall Street's transformation into a "bear" market -- meaning it had declined more than 20 percent from its recent highs -- as investors grappled with fears of a paralyzed American economy and a liquidity crisis.
"If companies cannot raise money to survive, they go bankrupt, they lay people off, the unemployment rate skyrockets," Krosby said.
But the malaise didn't last long. Traders found a second wind when the Federal Reserve launched a massive asset purchase program and cut its lending rate to zero, and when Congress passed a huge stimulus package later in March.
Asian Market
S&P BSE Sensex Index (Dec 29) - 47,896.59
 SGX NIFTY (Dec 29) –14,022.00
 NIKKEI 225 (Dec 29) - 27,444.17
 STRAITS TIMES (Dec 29) - 2,843.81
 SHANGHAI COMPOSITE (Dec 28) - 3,473.07
 JAKARTA COMPOSITE (Dec 24) - 5,979.07
 SET COMPOSITE (Dec 24) - 1,449.35
 KOSPI (Dec 24) - 2,873.47
 TAIWAN WEIGHTED (Dec 24) - 14,732.53
 HANG SENG (Dec 24) - 26,231.13
Indian markets witnessed a profit-booking decline as both Sensex, and Nifty50 surged to fresh record highs on the December series expiry day on Thursday.
The S&P BSE Sensex which hit a record high of 47,896 closed with marginal gains of 5 points at 47,751 while the Nifty50 that surpassed the psychological level of 14000 hit a record high of 14024 but closed flat with a negative bias.
Sectorally, the action was seen in realty, consumer durables, consumer discretionary, and metal stocks while profit-booking was seen in telecom, FMCG, energy, and oil & gas space.
Stocks that were in focus on Thursday include Prakash Pipes which rallied 19 percent, GATI (up over 3 percent) and Borosil Renewables which wiped out gains after hitting a 52-week high of Rs 323.25.
The stock has rallied over 20 percent On December 31. It made a fresh all-time high of Rs 116.50 and after an extremely strong intraday session, the stock closed above 109 resistance mark, which is broadly positive.
The important thing is that the incremental volume activity post-breakout clearly indicates high chances of a further uptrend from current levels.
On the daily as well as on the weekly charts, the stock has formed a strong promising price volume breakout formation that indicates bulls are clearly dominating the price action.
For the breakout traders, levels of Rs 109 and Rs 104 would be the key levels to watch. The overall chart structure suggests that if the stock price sustains above the same (Rs 104-109) then the breakout continuation texture is likely to continue up to Rs 139-150.