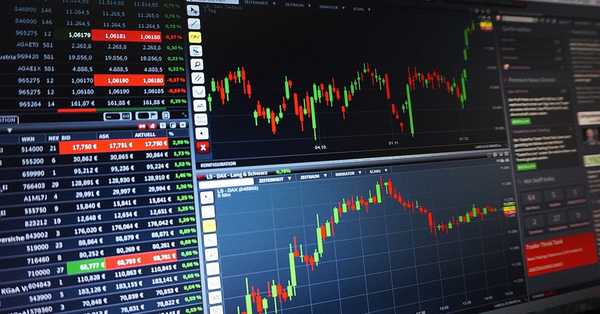 Us market at on top Today However, European is on least position, Most of stock are in up in Asian market
American Market 
NASDAQ (Dec 28) –12,888.28
The year 2020 was off to a bad start as the coronavirus began spreading from Wuhan, where the first case was reported late in 2019.  As the virus spread, countries including India, opted for lockdowns to curb infections as the human toll began to mount. The restrictions wrecked economies and benchmark indices crashed 40 percent in March but after hitting multi-year lows, markets started rebounding in the last week of March.
As lockdown measures eased, the market extended the rally sharply in the second half of 2020. Fiscal stimulus, improving economic data, vaccine progress, better-than-expected September quarter earnings and central banks' moves to shore up the economy with ample liquidity lifted the sentiment.
European Market 
 FTSE (Dec 28) - 6,460.52
 CAC (Dec 28) - 5,551.41
 DAX (Dec 28) - 13,718.78
European stocks rose in early action Tuesday following a record-setting day on Wall Street. The German DAX DAX, -0.31% moved higher after it also closed at a record on Monday, with the U.K. FTSE 100 UKX, -1.45% and French CAC 40 PX1, -0.86% also gaining ground. Advancers included travel stocks such as TUI TUI, -0.74% and Lufthansa LHA, -1.55%, while U.K. banks including Lloyds Banking Group LLOY, -1.01% and Barclays BARC, -1.48% fell. Futures on the Dow Jones Industrial Average YM00, -0.05% rose 147 points.
Asian Market
S&P BSE Sensex Index (Dec 29) - 47,153.59
 SGX NIFTY (Jan 04) –14,061.00
 NIKKEI 225 (Jan 04) - 27,247.91
 STRAITS TIMES (Jan 04) - 2,850.75
 SHANGHAI COMPOSITE (Jan 04) - 3,500.77
 JAKARTA COMPOSITE (Jan 04) - 6,038.80
 SET COMPOSITE (Jan 04) - 1,443.99
 KOSPI (Jan 04) - 2,940.10
 TAIWAN WEIGHTED (Jan 04) - 14,935.17
 HANG SENG (Jan 04) - 27,.380.30
BEIJING — Asian stock markets rose Monday on 2021's first trading day, boosted by optimism about the rollout of coronavirus vaccines after Wall Street ended the year on a new high.
Market benchmarks in Shanghai, Hong Kong, Seoul and Sydney advanced. Tokyo declined.
Optimism about vaccines has countered concern about rising infection numbers in the United States and some other countries and conflict over economic aid in Washington, said Stephen Innes of Axi in a report.
Traders are "perhaps a bit over-eager" but believe vaccines will "provide the ultimate economic kick-start, offering a massive booster shot to corporate profits," said Innes.
The Shanghai Composite Index SHCOMP, +0.73% gained 0.9% and the Hang Seng HSI, +0.69% in Hong Kong gained 0.8%.
The Nikkei 225 NIK, -0.68% in Tokyo was off 0.5% after Prime Minister Yoshihide Suga announced the government is considering declaring a state of emergency for Tokyo and three surrounding prefectures due to surging virus caseloads. Suga asked restaurants and bars to close by 8 p.m. and said it would be difficult to restart a controversial travel promotion program that was suspended last month. He also said the government would expedite approval of coronavirus vaccines and begin providing injections in February.