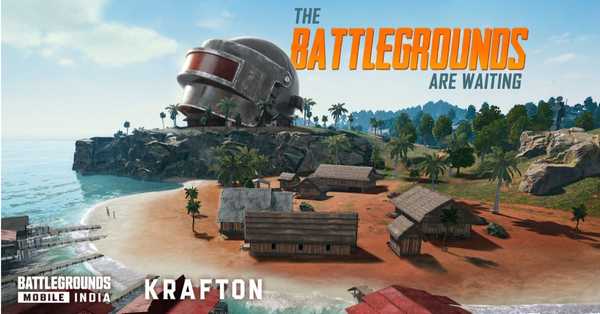 Battlegrounds Mobile India shared a poster of the likely Ban Tai map location from Sanhok – one of the 4×4 maps available in-game.
PUBG Mobile developer Krafton has posted a new teaser of the Indian avatar of the popular battle royale game, Battlegrounds Mobile India, for the Sanhok map via a poster on the company's official Facebook page.
PUBG Mobile India was redesigned specifically for the Indian audience with an India-centric logo and tricolour hues.

Battlegrounds Mobile India (BMI) Release Date: 
According to Krafton, Battlegrounds Mobile India will release will come loaded with exclusive in-game events like outfits and features. The new game will have its own esports ecosystem with tournaments and leagues. 
Meanwhile, several PUBG fans are claiming that Battlegrounds Mobile India would launch on June 10.
It may be recalled that Indian government had banned PUBG Mobile India on September 2, 2020, due to data privacy concerns under Section 69A of the Information Technology Act. 


Coming Soon!! #BATTLEGROUNDSMOBILEINDIA #COMINGSOON #INDIAKABATTLEGROUNDS pic.twitter.com/SeZgsZdkoc

— BATTLEGROUNDS MOBILE INDIA (@PUBG_Mobile_IN) May 11, 2021
Battlegrounds Mobile India (BMI) Trailer & Teasers:



Krafton has also announced its plan to build an esports ecosystem while updating in-game content regularly.
Krafton had also said at the time of the announcement of Battlegrounds Mobile India that the game will be available for pre-registration soon. Krafton added that the new game will offer a world-class multiplayer gaming experience on mobile.

PUBG Mobile India launch, Battlegrounds Mobile India (BMI) features, release date, Trailer, Teasers & Logo Revelled. - Published by - The Beyond News (E-Sports).