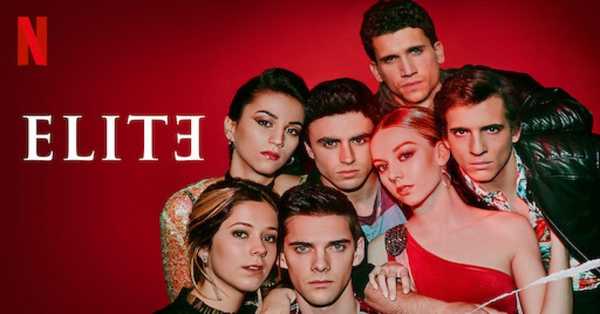 Elite season 3 has left fans begging Netflix to release season 4 of the teen thriller and it's coming this June
Season 4 has now officially been renewed however, a number of cast members will not be returning. Ester Expósito (Carla), Danna Paola (Lu), Álvaro Rico (Polo) and Jorge López (Valerio) have all left the show.

Élite Season 4 2021 Web Series Release Date: 

Season 4 of Élite is premiering on Friday, June 18. Netflix announced the news with a minute-long clip. While no one speaks in the video below, it still hints at how the original Élite characters and newcomers will get along.

Élite Season 4 2021 Web Series Cast:

Miguel Bernardeau as Guzmán
Arón Piper as Ander
Itzan Escamilla as Samuel
Omar Ayuso as Omar
Claudia Salas as Rebeca
Georgina Amorós as Cayetana

As fans may recall, Lu and Nadia (Mina El Hammani) left Spain to study at Columbia University in New York City after Polo's death. Carla (Ester Expósito) also decided to leave the country for boarding school. But before doing so, she split the responsibilities of her wineries between her father and Valerio (Jorge López), who dropped out of school. Élite fans should consider these events as the formal exits of the five beloved characters.
Élite Season 4 2021 Web Series Trailer & Teasers: 



Élite Season 4 2021 Web Series: release date, cast, story, teaser, trailer, first look, rating, reviews, box office collection and preview.. Published by - The Beyond News (Entertainment).