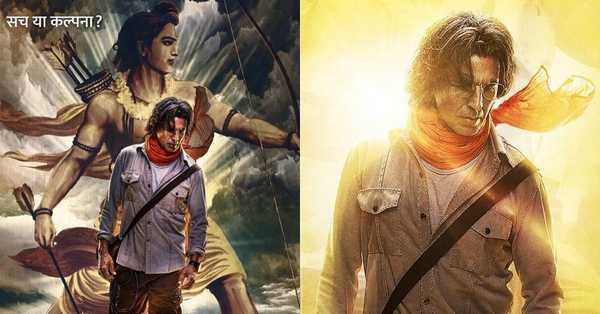 UP CM Yogi Adityanath gives permission to shoot movie, may it start in the next year
Akshay Kumar met Uttar Pradesh CM Yogi Adityanath on Tuesday to examine the shooting prospects of his impending film Ram Setu. The entertainer likewise imparted the content of the film to the CM of the state. Purportedly, the entertainer has a green light from the CM. He and chief Abhishek Sharma need to shoot their film in genuine areas and since it has an association with a man's excursion to find whether the extension is a legend or reality, they evidently need to portray things precisely.
As per a report distributed by Mumbai Mirror, "Set in the present India, it's the excursion of the hero to find if the Ram Setu is a legend or reality. Since Akshay Kumar and his chief, Abhishek Sharma, need to introduce an exact portrayal, they need to shoot in genuine areas in the state, including Ayodhya, the origination of Lord Ram. They need to commence the film by mid-2021 in UP."  

Akshay Kumar reported the film on Diwali 2020. He took to Instagram and shared the banner. In the subtitle, Khiladi Kumar expressed, "This Deepawali, let us try to keep alive the beliefs of Ram in the cognizance of all Bharatiyas by building a bridge(setu) that will associate ages to come.Taking this mammoth assignment ahead, here is our modest endeavor – RAM SETU ! Wishing you and yours a Happy Deepawali!"