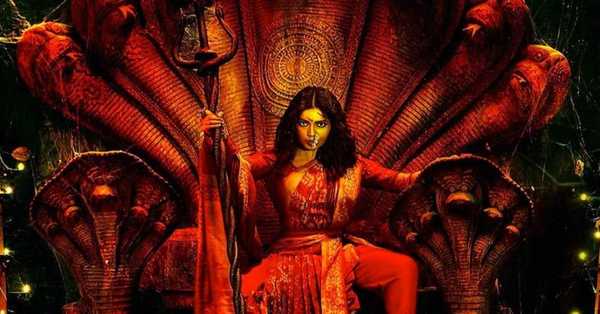 The Myth is a Hindi remake of director Ashok's immensely popular 2018 Tamil-Telugu film Bhagaamathie.
Durgamati: The Myth Movie Review Rating: 2/5 Stars 
Durgamati film cast: Arshad Warsi, Bhumi Pednekar, Mahie Gill, Jisshu Sengupta, Karan Kapadia, Anant Mahadevan  

Durgamati film chief: G Ashok  

Durgamati film rating: One and a half stars  

The simple idea of viewing another Hindi revamp of a south film is more unnerving than whatever Durgamati might offer. However, for what it is worth, the new Amazon unique is unquestionably more entertaining than all the Housefull films joined.  

How could they think we'd respond to a dose of a voodoo plate that seems to contain a fistful of Haldiram's Aloo Bhujia, or a fantastic second where one character blows a raspberry at another in a probably alarming scene? Durgamati, a change of Bhaagamathie, is such a film in which the 'startling' successions are amusing, and the endeavors at humor are emphatically alarming.  

 
There's a subplot including taken symbols, and some ambiguous meandering aimlessly about dynastic overlords, dark cash, and battered Hindu pride — all indications of the film's pointed political leanings — yet these strings are left hanging. Durgamati is more worried about spreading out its reason in unbearable detail, and afterward plunging into informative flashbacks each time a character makes a disclosure that is intended to stun.