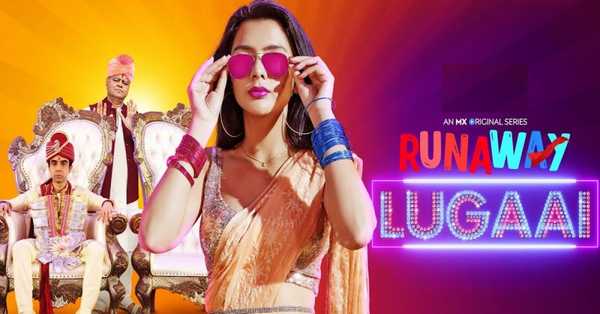 Runaway Lugai is an Indian television series. The series is produced at Euphoria Productions by Aarrav Jindal and directed by Avinash Das. It will be first aired on May 18, 2021.
It is the story of Rajnikant Sinha, the only child of MLA Narendra Sinha, is far removed from his namesake. He is a servile man, who has lived all his life under his father's thumb as a peasant. He could neither stand up to his father nor live up to his expectations. His life took a turn for the better when Rajni met and married Bulbul - a beautiful, vivacious and free-spirited girl. But his happiness did not last long, for soon after Bulbul made the bold decision to disappear without a trace.

Run Away Lugai Web Series Release Date: 

Runaway Lugaai will be available for free online for streaming on the Mx Player app from 18th May 2021.

Run Away Lugai Web Series Cast:

* Ruhi Singh
* Naveen Kasturia
* Sanjay Mishra
* Ravi Kishan
* Aarya Babbar
* Pankaj Jha
* Chittarajan Tripathy


Run Away Lugai Web Series Trailer & Teasers: 



Run Away Lugai Web Series: release date, cast, story, teaser, trailer, first look, rating, reviews, box office collection and preview.. Published by - The Beyond News (Entertainment).