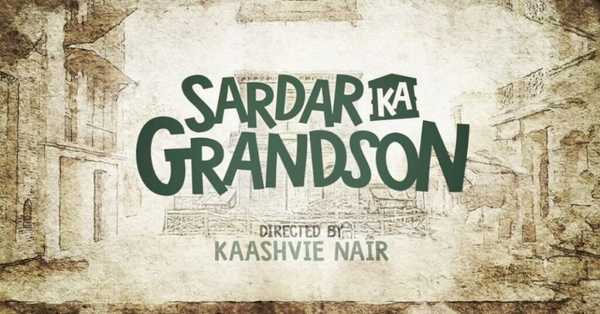 Sardar Ka Grandson is one of the most anticipated movies of this year.
Sardar Ka Grandson is one of the most anticipated films this year. The family drama directed by Kaashvie Nair is a romance story that spans seven decades and two countries. The interesting plot and storyline have made fans eager for the release of the movie on Netflix. The makers recently released the highly anticipated trailer of Sardar Ka Grandson and it was well received by the users. Apart from the unique concept, the film also boasts of a strong star cast. Here's a look at the Sardar Ka Grandson cast and details about the film.

Sardar ka Grandson 2021 Movie Release Date: 

Sardar Ka Grandson release date is May 18, 2021, available to all Netflix subscribers. The film's simple plot focuses on a grandson's efforts to fulfil his grandmother's last wish to see her home in Lahore, Pakistan. This plot line full of comedy, drama, romance and a whole lot of emotions has caught the attention of the audience.

Sardar ka Grandson 2021 Movie Cast:

* Arjun Kapoor
* Rakul Preet Singh
* Neena Gupta

Sardar ka Grandson 2021 Movie Story Plot:

According to the trailer of the upcoming film, the character of Arjun Kapoor, the grandson, wants to fulfill his grandmother Sardar's last wish in return for becoming the CEO of Champion Cycles. Sardar, played by Neena Gupta, had to move from Lahore, Pakistan to Punjab, India during partition and wishes to have a last look at the house she had built with the love of her life. The house, which held many memories, was very dear to her heart. 

When Sardar's grandson fails to get permission for his grandmother to flee to Lahore, Pakistan, his task becomes very difficult. He decides not to give up on his dreams and adopt a new method to make his grandmother's wishes come true. He plans to move the whole house from Lahore, Pakistan to Punjab, India using a technique called "Structural Relocation". The technique is widely used in developed countries like the United States of America. 

The plot will also focus on the love story of Sardar who gives glimpses of her past and spends time with her lover, Gurhser Singh, played by John Abraham. Arjun's character's love story will also be shown in the film as it compares love stories in two different genres. Sardar's grandson has to realize her dream but has to face all the obstacles that come in his way.
Sardar ka Grandson 2021 Movie Trailer & Teasers: 



Sardar ka Grandson 2021 Movie Rating & Review: 

1 Out of 5.
Sardar ka Grandson 2021 Movie: release date, cast, story, teaser, trailer, first look, rating, reviews, box office collection and preview.. Published by - The Beyond News (Entertainment).