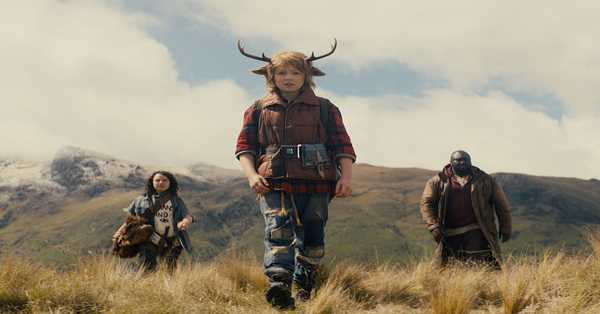 Sweet Tooth on Netflix is a family fantasy adventure about a very special boy with antlers.
Sweet Tooth is an upcoming Netflix Original fantasy drama series based on the DC comic book of the same name by author Jeff Lemire. The series was originally ordered by Hulu, but moved to Netflix after nearly two years in development.

Sweet Tooth 2021 Release Date: 

Thanks to the release of the teaser trailer, we can now confirm that Season 1 of Sweet Tooth will be released on Netflix on Friday, June 4 2021, Sweet Tooth will be available to stream worldwide on Netflix.

Sweet Tooth 2021 Cast:

Christian Convery
Nonso Anozie
Adeel Akhtar
Will Forte
Dania Ramirez
Neil Sandilands
Stefania LaVie Owen
Aliza Vellani

BAFTA -won actor Adeel Akhtar plays Dr Singh, who believes the half-animal, half-human child hybrids have something to do with the destruction of humanity. The British star received critical praise for his role in Murdered by My Father and the C4 conspiracy thriller Utopia. He also appeared in The Night Manager, Les Miserables and as Inspector Lestrade in the 2020 Netflix film Enola Holmes.
Sweet Tooth 2021 Trailer & Teasers:



A devastating virus known as "The Great Crumble" has ravaged the world and in its wake has led to the creation of hybrid humans, babies born part animal and part human. Not knowing if the hybrids were caused by the virus or a result of it, many of the remaining humans decide to hunt the hybrids down. A young hybrid named Gus ventures out of his forest refuge with a lone wanderer named Jepperd, and together they travel through what is left of America in search of answers.

Sweet Tooth 2021 TV Series: release date, cast, story, teaser, trailer, first look, rating, reviews, box office collection and preview.. Published by - The Beyond News (Entertainment).