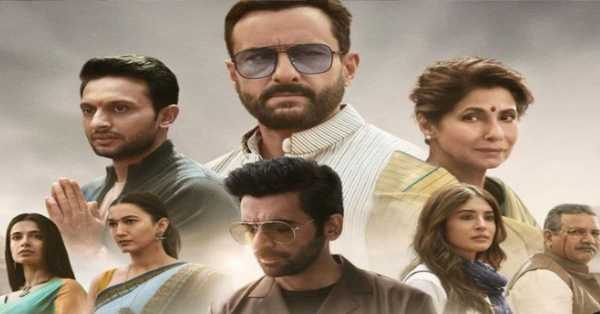 Due to comments on Lord Shiva and Ram, followers raise voice against it
The Tandava web series seems to be mired in controversy as soon as it is released. In the first episode of the web series, Zeeshan Ayub is seen disguised as Lord Shiva and while addressing the students of the university, he says that from whom do you want freedom. As soon as he comes to the stage, a stage operator says, 'Narayan-Narayan. God do something. Ramji's followers are constantly increasing on social media. I think we should also make some new strategies. On this, Zeeshan Ayub, who is seen as Shiva, says, "What should I do to change the picture?" On this, the stage operator says that you are very innocent. 
People are objecting to the video of this part of the first episode of the web series. A section on Twitter says that showing Shiva in this way and commenting about Lord Rama cannot be accepted. One user tweeted this part of the web series, writing, 'Ali Abbas Tandava is the director of the web series and is fully involved in promoting the left wing agenda. He is glorifying the gang in pieces. ' Apart from this, people are objecting to another part of the web series.
In this video, a young college girl tells, "When a low-caste man dates an upper-caste woman, he is not taking revenge, only from that woman." While objecting to this video, some users have called it anti-Hindu propaganda. However, there are also many users who have defended the Tandava web series and have talked about viewing it only as a cinema. The Tandava web series has been released on Amazon Prime Video. This web series based on political drama has seen many big stars including Saif Ali Khan, Dimple Kapadia, Tigmanshu Dhulia, Zeeshan Ayub, Sunil Grover, Gauhar Khan.
This web series is directed by Zafar Ali Abbas. Let us know that Zafar Ali Abbas is known for directing popular films like Tiger Zinda Hai and Sultan. Viewers have been waiting for this web series for a long time. It is believed that on the basis of strong starcast, Zafar Ali Abbas will be able to leave his identity once again.