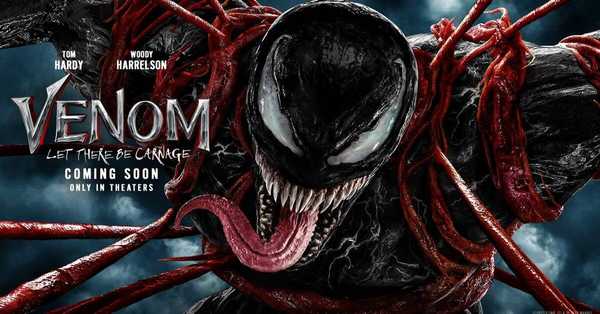 There was one little delay left though and it's currently now scheduled to hit cinemas on September 24, 2021.
Filming started in November 2019 and was seemingly finished by April 2020, so hopefully there won't be any further delays to this September release.

Venom: Let There Be Carnage Release Date: 
Venom: Let There Be Carnage is slated to release September 24 in cinemas worldwide. In India, it will be available in English, Hindi, Tamil, and Telugu.

Venom: Let There Be Carnage Cast:

Tom Hardy
Woody Harrelson
Michelle Williams
Naomie Harris
Reid Scott
Stephen Graham

Plans for a sequel to Venom began during production on that film, with Harrelson cast to make a brief appearance as Kasady at the end of Venom with the intention of him becoming the villain Carnage in the sequel. Official work began in January 2019, with Hardy and Harrelson confirmed to return along with Marcel as writer. Serkis was hired as director that August. Filming took place at Leavesden Studios in England from November 2019 to February 2020, with additional filming in San Francisco in February. The title was announced in April 2020.
Venom: Let There Be Carnage Trailer & Teasers:


The first teaser for Venom was released in February 2018, before a full trailer landed in April 2018 ahead of the movie's release in October 2018. A similar timeline for the first trailer would mean it could arrive any moment.

Venom: Let There Be Carnage Movie: release date, cast, story, teaser, trailer, first look, rating, reviews, box office collection and preview.. Published by - The Beyond News (Entertainment).