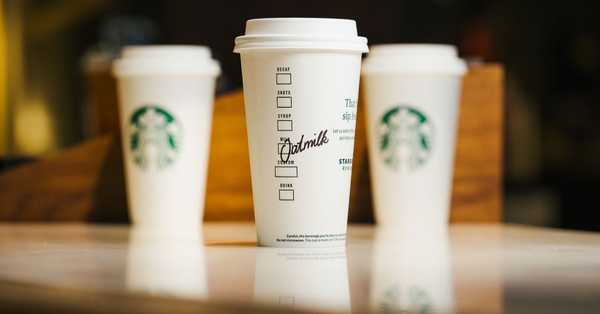 Big news for plant-based milk fans: Starbucks announced today that it will be rolling out oat milk as an alternative milk option across the U.S. starting next year.
While oat milk has been accessible locally at Starbucks stores in the U.S., it will be accessible broadly unexpectedly from the chain in spring 2021. The organization didn't at first offer a precise date for the impending turn out, so keep your eyes stripped.  

This has been an exceptionally foreseen declaration as oat milk has picked up monstrous prominence as an elective milk alternative as of late. The buzzy plant-based milk will join the chain's current non-dairy alternatives, (for example, almond and soy milks), plant-based food choices, (for example, the Impossible Breakfast Sandwich), and non-dairy flavors. In a notification about the forthcoming oat milk discharge, Starbucks refered to a report by The Good Food Institute that states client interest in plant-based nourishments has grown 29 percent in the course of recent years.
The organization made the oat milk declaration during its biennial Investor Day where the organization likewise talked about the steps it's putting forth trying to making a "Planet Positive future." Starbucks proceeded to share extra updates in its maintainability plans including formalizing its 2030 ecological goals to cut its carbon, water, and waste footprints significantly, and expanding its Global Farmer Fund to $100 million, which is an extra $50 million speculation. They likewise declared next-generation on-site sun powered stores.