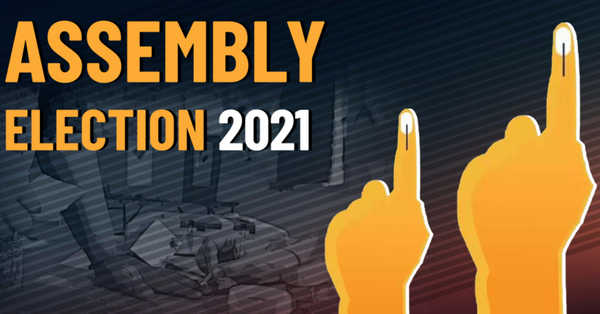 Puducherry Exit Poll Result 2021: While AINRC chief N Rangaswamy is likely to be the NDA's chief ministerial candidate, the UPA has not made its CM candidate's name public.
The fifteenth legislative assembly election was held on 6 April 2021 to elect members from 30 constituencies of the Legislative Assembly in the union territory of Puducherry in India.
The countdown to the assembly elections in Puducherry has begun. The 15the legislative polls in the UT will decide the fate of 324 candidates across the 30 constituencies on Tuesday, April 6, 2021. A total of 10,04,507 electors will exercise their franchise to decide the fate of 324 candidates on Tuesday. The counting of votes will take place on May 2, Sunday.
Puducherry Election 2021: Key candidates and constituencies:
Congress party's P Selvanadane will contest from Kadirkamam assembly seat, M Kannan from India Nagar, Karthikeyan from Oussudu and Ramesh Preambath from Mahe. AINRC chief N Rangasamy will be contesting from Thattanchavady and from Yanam. BJP's Puducherry president V Swaminathan will be contesting from the Lawspet constituency. Kamal Haasan's Makkal Needhi Maiam party will also contest from some of the seats.
full schedule for Puducherry Assembly elections 2021 here:
Issue of notification date: March 12, 2021
Last date to file nomination: March 19, 2021
Scrutiny of nomination: March 20, 2021
Last date of withdrawal: March 22, 2021
Voting day date: April 6, 2021
Counting of votes: May 2, 2021
the NDA is set to increase its vote share by 16.7 per cent, taking it to around 47 per cent while the UPAs vote share remains static at 39.5 per cent. The UPA is ceding around 8 seats to the NDA. The BJP-led NDA is projected to win 19-23 seats. The UPA is projected to win between 7 to 11 seats.
Puducherry Exit Poll Result 2021: Union Territory of Puducherry is eagerly awaiting a government after the collapse of the V Narayanasamy-led Congress government in February. The UT which is under president rule has voted on April 6 to select the next government. The four districts consisting of 30 seats voted to elect a new chief minister.
The Puducherry Exit Poll 2021 will be published tomorrow at 7 pm. However, the opinion polls have already given a significant boost to the NDA camp in the Union Territory. While the BJP has contested the polls in alliance with the AIADMK and AINRC, the Congress has allied with the DMK.
In the previous elections in 2016, the election brought a change of power as the All India N.R. Congress (AINRC), which had formed the government under N. Rangaswamy, lost its majority to the Indian National Congress (INC), led by V. Narayanasamy. In the previous elections in 2016 Indian National Congress (INC) emerged as Single Largest Party with 15 seats, with the support of Dravida Munnetra Kazhagam (DMK) the government was formed
Puducherry Legislative Assembly election 2021: INC - V. Narayanasamy, AINRC - N. Rangaswamy: Result date, majority seats, exit poll results, counting time and many more, published by - The Beyond News (Politics)