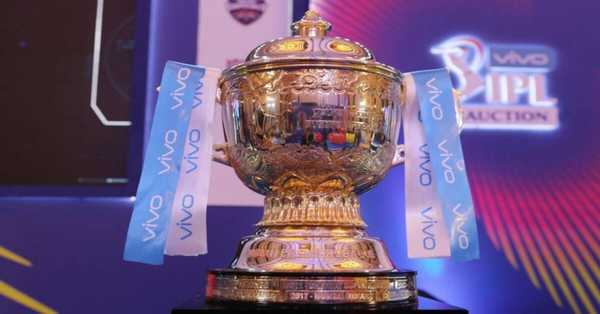 IPL 2021 Auctions: The "mini-auction" this year would see 292 players going under the hammer and all these cricketers have been shortlisted by the eight franchises
Punjab Kings - Dawid Malan (INR 1.5 cr), Jhye Richardson (INR 14 cr), Shahrukh Khan (INR 5.25 cr), Riley Meredith (INR 8 cr)
Rajasthan Royals - Shivam Dube (INR 4.40 Cr), Chris Morris (INR 16.25 cr), Mustafizur Rahman (INR 1 cr), Chetan Sakariya (INR 1.20 Cr), KC Cariappa (INR 20 L)
Royal Challengers Bangalore - Glenn Maxwell (INR 14.25 Cr), Sachin Baby (INR 20 L), Rajat Patidar (INR 20 L), Mohammed Azharuddeen (INR 20 L), Kyle Jamieson (INR 15 Cr)
Chennai Super Kings - Moeen Ali (INR 7 Cr), K Gowtham (INR 9.25 Cr), Cheteshwar Pujara (INR 50 L)
Mumbai Indians - Adam Milne (INR 3.20 Cr), Nathan Coulter-Nile (INR 5 cr), Piyush Chawla (INR 2.40 Cr)
Delhi Capitals - Steve Smith (INR 2.20 Cr), Umesh Yadav (INR 1 cr), Ripal Patel (INR 20 L), Vishnu Vinod (INR 20 L), Lukman Meriwala (INR 20 L), M Siddarth (INR 20 L), Tom Curran (INR 5.25 Cr)
Sunrisers Hyderabad - Jagadeesha Suchith (INR 30 L)
Kolkata Knight Riders - Shakib Al Hasan (INR 3.20 Cr), Sheldon Jackson (INR 20 L)
South African all-rounder Chris Morris on Thursday etched his name into the annals of IPL history by becoming the costliest player at IPL auctions. Being bought at INR 16.25 crores by Rajasthan Royals.
New Zealand's all-rounder Kyle Jameson was bought by Bengaluru for Rs 15 crore. His base prize was Rs 75 lakh. He took 54 wickets in the overall 38 T-20 and scored 190. They also strengthen the middle order with bowling at a speed of 140. and he came first time for the auctioning in way of IPL 2021.
Indian Battan Cheteshwar Pujara bought by Chennai at a base prize of Rs 50 lakh. The members of all the franchisees clapped at their sale.

For Maxwell KKR and RR start. CSK and RCB take over. Some serious ego bidding happening here. Just Maxwell things. Just to put things into context: he could barely middle a ball all season. But he's middled a 14.25cr deal with RCB.
 Jhye Richardson is third most expensive player in IPL auction 2021 and taken by punjab at 14cr, Jhye Avon Richardson is an Australian cricketer. He made his debut in domestic cricket in October 2015, and made his international debut for the Australia national cricket team in February 2017.
Indian young all-rounder Shah Rukh Khan was bought by Punjab Kings for Rs 5.25 crore. His base prize was Rs 20 lakh. He took 2 wickets in 31 matches so far and scored 293 runs. Punjab paid highest for domestic all rounder player. 
The base prize of bowling allrounder Krishappa Gautam was Rs 20 lakh. He was bought by CSK for 46 times more than Rs 9.25 crore. He has made a record of the most expensive uncapped player ever in IPL history. Uncapped players who have not played international matches for their country so far. Gautam broke the record of Krual Pandya in the case of uncapped players. Krual was bought by Mumbai for Rs 8.8 crore. CSK needed an off-spin all-rounder. This deficiency will now be fulfilled by Gautam.
Australian baller Rili Meridith was bought by Punjab Kings for Rs 8 crore. His base prize was Rs 40 lakh. He took 43 wickets in the overall 34 T-20 so far.
All-rounder Ripple Patel was bought by Delhi for the base prize of Rs 20 lakh. Indian batsman Sachin Baby bought the base prize at Rs 20 lakh by Bengaluru. The Silver Patidar was bought by Bengaluru for the base prize of Rs 20 lakh. Indian spinner Piyush Chawla was bought by Mumbai for Rs 2.40 crore. His base prize was Rs 50 lakh. Chawla took 156 wickets in ipl 164 match.
Nobody bought Australian batsman Ron Finch. Their base price was Rs. 1 crore, No one bought Alex Hales, an English player with a base cost of 1.50 crore. Haslike Vihari is viewed as a lethargic batsman regarding T20. His vocation strike rate in this organization has been 112. They stayed unsold. Australian Battan Shaun Marsh didn't sell. Their base cost was Rs 1.50 crore. New Zealand's Battan Corey Anderson, with a base price of Rs 75 lakh, didn't sell. Nobody purchased Australian Battan Marnus Labushen. Their base cost was Rs. 1 crore.

The closeout for the fourteenth period of Indian Premier League (IPL 2021) will happen on February 18 in Chennai. In wake of the COVID-19 pandemic, it will be a scaled down sale and will be a one-day occasion where establishments will intend to connect various openings their crew.   

The "smaller than usual sale" this year would see 292 players going under the sledge and every one of these cricketers have been shortlisted by the eight establishments. Nonetheless, all the groups don't sit on similar boat and a portion of the establishments can relax in this sale in the wake of holding the greater part of their arrangement from the 2020 IPL. An aggregate of 164 Indian players, 125 abroad players, and 3 players from partner countries will be available to all in the smaller than normal closeout.  

Rs 2 crore is the most noteworthy hold cost and two Indian players - Harbhajan Singh and Kedar Jadhav - and eight abroad players - Glenn Maxwell, Steve Smith, Shakib Al Hasan, Moeen Ali, Sam Billings, Liam Plunkett, Jason Roy, and Mark Wood have decided to be opened in the most noteworthy section. 12 players are on the sale list with a base cost of Rs 1.5 crore. Hanuma Vihari and Umesh Yadav are the two Indian parts in the rundown of 11 cricketers with a base cost of Rs 1 crore.
292 players will compete for 61 vacant spots. A total of 1,114 cricketers had registered for the IPL 2021 auction and the list was pruned to 292 last week. The complete list of players up for grabs is available at www.thebeyondnews.com
What about IPL franchises' purse?
Chennai Super Kings: 19.9 crore
Mumbai Indians: 15.35 crore
Royal Challengers Bangalore: 35.4 crore
Sunrisers Hyderabad: 10.75 crore
Delhi Capitals: 13.4 crore
Kings XI Punjab: 53.2 crore
Rajasthan Royals: 37.85 crore
Kolkata Knight Riders: 10.75 crore
1. Regal Challengers Bengaluru:  
The batting line-up has become RCB's batting line-up after a great deal of assaulting barters. Aside from Kohli, the group will currently have players like Glenn Maxwell and AB de Villiers. Presently Captain Kohli can likewise go to the opening with Padikkal. The lower request will have allrounders like Kyle Jameson and Daniel Christian, who can make the group more grounded. Mohammad Azharuddin can end up being helpful in youthful players.
2. Kolkata Knight Riders:  
KKR, the best player to go through less cash, settled on cautious choices in this bartering. In about a large portion of the measure of cash That Rajasthan spent and added Chris Morris, KKR purchased 8 marvelous players. These incorporate an all-rounder like Shakib Al Hasan and Ben Cutting, Karun Nair like Battan and an accomplished spinner like Harbhajan Singh.
3. Chennai Super Kings:  
The emphasis on the off-turn all-rounder Chennai has been inclining toward the spinner for as far back as couple of seasons. Something very similar occurred in this sale too. At the point when Harbhajan was delivered, it appeared to be that the group would pay a decent off-spinner. Great off-spinners like Moin Ali and Krishappa Gautam are currently essential for the group, which can likewise work in batting.
4. Delhi Capitals:  
The auction was noteworthy for Delhi, which purchased a hotshot like Smith and Umesh Yadav, who captained for Rs 3.2 crore. He purchased a skipper as Steve Smith (2.2 crore) for Rs 3.2 crore and an accomplished quick bowler as Umesh Yadav (One Crore). Smith can likewise help Captain Shreyas Iyer in the knockout rounds. A year ago, IPL was inadequate in the last when Mumbai beat Delhi without any problem. In the demise overs, Umesh, Kagiso Rabida and Enrich Nortze will actually want to help.
5. Rajasthan Royals: 
Morris' appearance will help  both bat and ball in death overs Rajasthan purchased the most costly part in IPL history as Chris Morris. He required a passing over expert as a reinforcement of Jofra Archer before the closeout. Morris will be useful to both bat and ball in death overs for the group. With Rahul Tevatia and Ryan Parag, Shivam Dubey can likewise have great choices in lower center request. The group's bowling attack has been reinforced by the appearance of Mustafa Rahman.
6. Punjab Kings:  
Emphasis on fast bowling, Shami discovered new accomplices as Richardson and Meredith Punjab zeroed in on quick bowlers in the sale. He purchased quick bowlers like this closeout J. Richardson and Raili Meridith. Richardson was the most noteworthy wicket-taker bowler with 29 wickets in Australia's Big Bash League 2020/21 season. Punjab had a lack of Mohammed Shami's friend a year ago. Who will finish Richardson and Meredith. The two bowlers are skilled at tossing yorkers at a speed of 140 +.
7. Mumbai Indians:  
Bowling reinforced protecting hero Mumbai Indians demanded fortifying the bowling setup. The group bought Nathan Coulter Nile, Adam Milne, James Neesham and Piyush Chawla by the group. True to form, Arjun Tendulkar was purchased by Mumbai. They are likewise left-gave quick bowlers. Within the sight of Trent Bolt, he will get familiar with a great deal in his first season.
8. Sunrisers Hyderabad:  
Hyderabad didn't accepting much because of low openings Hyderabad had the least 3 spaces left before the closeout. In addition, his satchel had a sizeable measure of Rs 10.75 crore. They attempted to purchase numerous great players, yet they couldn't get them on account of the high offer of different groups. The group needed to work with players like Kedar Jadhav, Mujib ur Rahman and Jagdish Suhad. In the center request, Manish Pandey had all the pressing factor. Kedar Jadhav can end up being a decent choice. The center group of franchisees is solid within the sight of David Warner, Williamson, Bhubaneswar Kumar, Miguel Marsh.
Available purse and team strengths of the team ahead of IPL 2021 mini auction
Number of players: 18
Number of Overseas players: 7
Total money spent:Rs 62.10 cr
Salary cap available: Rs 22.90 cr
Available slot: 7
Overseas slot: 1
Number of players: 19
Number of Overseas players: 6
Total money spent: Rs 72.0982 cr
Salary cap available: Rs 12.9018 cr
Available slot: 6
Overseas slot: 2
Number of players: 16
Number of Overseas players: 3
Total money spent: Rs 31.80 cr
Salary cap available: Rs 53.20 cr
Available slot: 9
Overseas slot: 5
Number of players: 17
Number of Overseas players: 6
Total money spent: Rs 74.25 cr
Salary cap available: Rs 10.75 cr
Available slot: 8
Overseas slot: 2
Number of players: 18
Number of Overseas players: 4
Total money spent: Rs 69.65 cr
Salary cap available: Rs 15.35 cr
Available slot: 8
Overseas slot: 2
Number of players: 17
Number of Overseas players: 5
Total money spent: Rs 50.12 cr
Salary cap available: Rs 34.85 cr
Available slot: 8
Overseas slot: 3
Number of players: 12
Number of Overseas players: 4
Total money spent: Rs 49.10 cr
Salary cap available: Rs 35.90 cr
Available slot: 13
Overseas slot: 4
Number of players: 22
Number of Overseas players: 7
Total money spent: Rs 74.25 cr
Salary cap available: Rs 10.75 cr
Available slot: 3
Overseas slot: 1, sport published by - The Beyond News