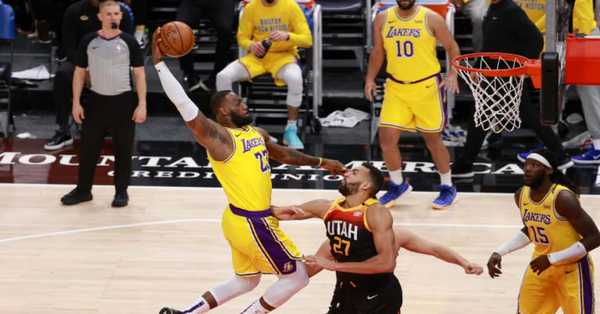 Instead of all stars drafts on Thursday night, roster selection of LeBron James and Kevin Durant has been crossover
With the All-Star game approaching, all eyes are on LeBron James and Kevin Durant. The two superstars were selected as All-Star captains from their respective conferences. And with the All-Star draft coming up, fans and analysts alike are speculating on the teams of the two captains. 
The selection of the All-Stars generated a lot of controversies when it happened. Many felt that Devin Booker, Domantas Sabonis, Mike Conley, and DeMar DeRozan were unfairly snubbed from the All-Star team. Furthermore, the selection of Luka Doncic as a starter over Damian Lillard also upset fans. However, Sabonis and Booker were eventually added to replace injured stars. 
Unfortunately, Kevin Durant will not be playing in the All-Star game, thanks to his injury. However, he will stay on as the All-Star captain. Jayson Tatum will be replacing him as the fifth starter from the Eastern Conference, whereas Domantas Sabonis will take Tatum's reserve spot. With that in mind, here is our prediction for how the All-Star teams will pan out. 
Team LeBron is looking for its fourth consecutive victory in the NBA All-Star Game, as the four-time NBA champion has led his team to victory since the game's new format took hold in 2018. This March, Team LeBron will be facing off against Team Durant, captained by the Nets star, who is an All-Star Game captain for the first time in his prolific NBA career. 
Durant will be inactive for the game, having pulled out of the contest with a hamstring injury. He will, though, still be drafting as one of the game's two captains. 
As a result of Durant's absence in the game—it is unclear if he will be in attendance on Sunday in Atlanta—Celtics forward Jayson Tatum has been upgraded to the starter pool. Ahead of the NBA All-Star draft this Thursday.