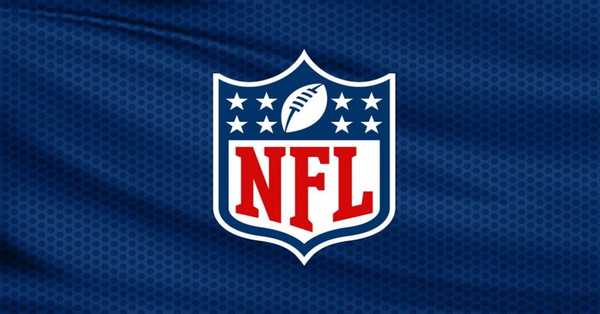 The NFL announced the first 17-game, team-by-team schedule in its history on Wednesday night.
The schedule leaks started Wednesday morning and excited fans started checking airline flights and hotel availability, with even more enthusiasm than past years since they had to sit out last season due to the pandemic.
Ok, let's say for a second that you weren't just an emotional devotee to one team, that you had a lot time on your hands and you wanted to see the very best of what the league had to offer next season. We're going to use The Athletic's plane (wink) and a magic ticket app to make it happen. Sandwiches and beers are on you.

Week 1 — Ravens at Raiders, Monday night
The Browns at Chiefs game is a playoffs rematch and the logical choice, but nothing about Las Vegas is logical, and that's where we need to be. It's the first game with fans at the beautiful new stadium, complete with an endzone nightclub, DJ and bottle service. The Raiders defense is supposed be better again, but opposing stars historically do amazing things against it, and Lamar Jackson shines like few others.
Week 2 — Titans at Seahawks
Seattle has one of the great homefield advantages in the league, and this is a battle between two pseudo contenders with two of the league's great gladiators in Derrick Henry and D.K. Metcalf. Good to visit early too, because who knows how long the detente between Russell Wilson and Pete Carroll lasts.
Week 3 — Packers at 49ers, Sunday night
What team will Aaron Rodgers be on? (Yeah, I was there with you when you read that, I would let you slap me.). We assume that by then Rodgers has gotten everything he wanted in his contract extension talks and is leading the Packers back to a playoff rematch with Tom Brady. The Niners are talented enough to stand in their way, no matter which quarterback they use.
Week 4 — Buccaneers at Patriots, Sunday night
Tom Brady. Bill Belichick. Crying, swearing Bostonians trying to process it all.
Week 5 — Bills at Chiefs
The two best teams in the AFC in a charged environment, with some burnt ends on the side.
Week 6 — Dolphins at Jaguars, in London
Watching fans come from all over Europe, wearing every NFL jersey imaginable — I once saw dueling Mohamed Sanu's from the Bengals and Saints on back-to-back nights — and raising a pint with them is hard to beat. Plus, maybe Tua and/or Trevor Lawrence is pretty good. The fans will cheer loudly for which ever one gets out to a sizable lead.
Week 7 — Lions at Rams
We get to check out a another high-tech new stadium and see how Jared Goff and Sean McVay are doing since their awkward divorce. I get why the Rams made the move for the bazooka-armed Matt Stafford, but it seemed like everybody just forgot about Goff's gutsy playoff win against the Seahawks last year.
Week 8 — 49ers at Bears 
* Only if it's Trey Lance vs. Justin Fields. Otherwise, we hit New Orleans, fill up on jambalaya and hurricanes and see if the Saints have an answer for Tom Brady yet. New Orleans actually wins that playoff game last year if Drew Brees didn't retire a year too late. Jameis Winston shows the Bucs what they could have had … never mind.
Week 9 — Packers at Chiefs
The two best quarterbacks in the NFL, if you don't count 43-year-old robots. I'm a Cam Newton guy, so I almost took you to see his return game in Carolina, but we can't miss Rodgers-Mahomes.
Week 10 — Falcons at Cowboys
Does Matt Ryan have another playoff run in him? Is Kyle Pitts really a generational tight end? And Jerry Jones Stadium is always worth a visit, especially with Dak Prescott leading your fantasy team to a title.
Week 11 — Colts at Bills
The Bills mafia and their tailgate shenanigans is something every football fan should enjoy, with a buffalo wing in one hand and a beer in the other. Bills fans have paid their dues and are enjoying one of the league's best teams. Are the Colts, with Carson Wentz? I have no idea.
Week 12 — Steelers at Bengals
Could this be Ben Roethlisberger's last season? We're in for one last division battle with the Bengals. Watching Joe Burrow live is worth the trip alone.
Week 13 — Eagles at Jets
Let's check out what Robert Saleh, who everyone in the league thinks is a great coach, has cooking. Maybe hit Manhattan.
Week 14 — Raiders at Chiefs
Last year, Derek Carr led the high-scoring upset in Kansas City, and Jon Gruden was so fired up that he had the bus driver tool a victory lap in the parking lot afterward.
Week 15 — Seahawks at Rams
You feel the hits in these games in the stands.
Week 16 — Washington at Cowboys
A storied rivalry, with a sprinkle of FitzMagic. Gotta see FitzMagic once a year. Saw him beat a team last year in the closing seconds when a pass rusher yanked his helmet and head clear around as he was throwing the ball.
Week 17 — Broncos at Chargers
Could these two teams be vying for a wild-card spot? Justin Herbert took the league by storm last year, but this year he will face a lot more pressure and expectations. The Broncos have put together a nice defense, but Teddy Bridgewater/Drew Lock probably isn't good enough.
Week 18 — Seahawks at Cardinals
Russell Wilson and Kyler Murray make plays that many others can't or won't. It will be interesting, too, to see the playoff implications of this game as the NFC West is loaded and these may be the two worst teams.
NFL 2021 Venues : 
The 2021 NFL Draft will take place across iconic downtown Cleveland locations, including FirstEnergy Stadium, the Rock & Roll Hall of Fame and the Great Lakes Science Center.
NFL 2021 : Schedule, Live News, Venues, Preview, Starting date & Many More – Published by the Beyond News (Sports)