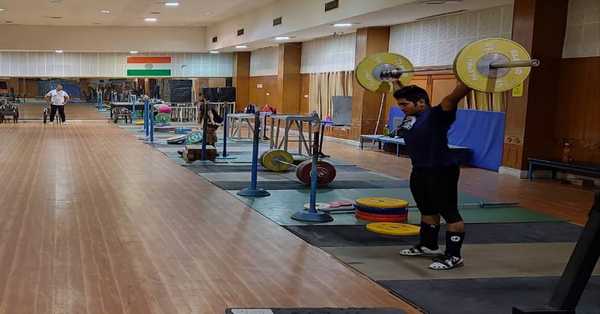 The Indian Weightlifting Federation (IWLF) has chosen to move the public camp from Patiala to Mumbai for a very long time, beginning December 21, to guarantee that lifters train in higher temperatures that are foreseen at the following year's Tokyo Olympics.
Eight weightlifters will be a piece of the two-month camp to be held at Railway's Mahalakshmi Stadium in Mumbai. While Patiala's late spring is extreme, the city encounters chilly climate during this season.  

'We have chosen to move the camp to Mumbai due to the chilly climate in Patiala,'' IWLF General Secretary Sahdev Yadav told PTI on Friday. ''It will be extremely hot during the Tokyo Olympics. In this way, we need the weightlifters to prepare in comparable climate conditions. They will be in Mumbai for a very long time and afterward we will again accept a call,'' Yadav added.  

Previous best on the planet Mirabai Chanu and double cross Commonwealth Games gold medallist Sathish Sivalingam, who are in the USA on a recovery cum-preparing program, alongside public mentor Vijay Sharma are required to profit to the nation for December 17. They will be joined by the campers positioned at the National Institute of Sports in Patiala and together the gathering will fly out to Mumbai on December 20. 
''Because of the cold in Patiala I had referenced the camp to be moved to either Mumbai or Chennai. They have finished up Mumbai,'' Sharma said. ''We will get ready at Railway's Mahalakshmi Stadium. It is a good center, a couple of Railways camps have been held there and it is liberated from all damage,'' he added.  

Six lifters, including Youth Olympics gold medallist weightlifter Jeremy Lalrinnunga, Achinta Sheuli, Asian Championship silver medallist Jhilli Dalabehera, Commonwealth Championship gold medallist P Anuradha, Rakhi Halder and Sneha Soren are as of now getting ready in Patiala. Like any excess game, weightlifting has similarly been affected by the COVID-19 pandemic.  

The Olympic spending schedule has gone haywire with the International Weightlifting Federation (IWF) dropping five terrain titles, including the Asia event. Rivalries are needed to begin from March..