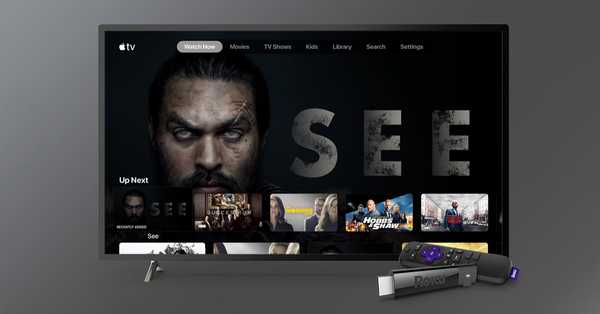 Platforms are filled with numerous applications among them some are very useful to escalate to operate devices
Apple TV
Price: Free trial / $4.99 per month
Apple TV officially launched on Android TVs this last month. It's a subscription streaming service and it costs $4.99 per month after a seven day free trial. The service has original content along with access to other streaming services like CBS All Access and Showtime if you want even more content. It's only for Android TV so you can't use it on regular devices. In terms of UI, it's a fairly standard Android TV app. You should be able to navigate it without a problem.
Bobble Heads
Price: Free
Booble Heads is a neat little live wallpaper app. It features Funko Pop style characters from a few different series, including Wonder Woman, Batman, and a few others. Users can customize the background, adjust the bobble animation, and control a few other variables. It won't blow your socks off, but the detail is pretty good and the app has no ads or in-app purchases to get in the way.
Brightness Control
Price: Free / $1.99
Brightness Control is a customization app with per-app brightness controls. You set a brightness for any app where you want a specific brightness. The app sets your phone to that brightness when you open the app. There is a clean UI and it's mostly easy to use. There are toggles for each app and then you can configure from there. It's a niche app for sure, but it works as intended for most people.
FocusReader
Price: Free / $4.49
FocusReader is a new RSS reader. It features a clean UI, support for podcasts, and an AMOLED dark theme. The main feature is support for Feedly, Inoreader, Local RSS, Tiny Tiny RSS, and several other protocols. You can easily migrate from basically anywhere to this app. It also has some helpful swipe controls, a Readability mode, and some other options to better customize the experience. We didn't experience any problems with it during our testing. It may very well be among the best RSS readers on Android right now.
Google Health Studies
Price: Free
Google Health Studies is a new app from Google. People can contribute to health research studies through the app. Google anonymizes your data so nobody knows it's you. From there, you can answer questions and self-report symptoms to help further research. This one is really simple and there isn't much else to it other than signing up for studies and doing what the studies ask. It's entirely free as well.
Heynote
Price: Free
Heynote is an interesting note-taking app mixed with a wallpaper app. You basically write notes to yourself and then make them your home screen wallpaper. Notes are writable over your existing wallpaper or as its own thing. In any case, it gives you a to-do list function on your home screen without a widget. It's definitely something different but we suspect it's a rather niche use case. Just remember you need to reset your wallpaper if you want to delete the note. The app can't do it for you.
Mangamo
Price: Free trial / $4.99 per month
Mangamo is a new manga provider. The service boasts over 1,000 manga and some of the options are quite popular. Some of the popular titles include Attack on Titan, Fairy Tail, The Seven Deadly Sins, and Ghost in the Shell. There are also some original manga series as well. The app received a less than stellar reception because a lot of people don't want to pay for manga. However, the rating is slowly rebounding. For the most part, it's a good app with a decent selection. Our only complaints include a lack of a release schedule and it could use some better search filters.
Poweramp Equalizer
Price: Free
Poweramp is one of the most popular music apps on Android. Poweramp Equalizer will probably be the same for equalizers. It is definitely a step up from the usual stuff you see on Google Play. The app boasts up to 32 bands on its equalizer. There are also built-in presets or you can save your own configuration as a preset. Additionally, it supports most third party streaming services, most local music players, and most other apps that make sound. It's in Early Access beta so there are certainly bugs, but it still worked well in our testing.
Remind Me
Price: Free
Remind Me is one of the simplest reminder apps we've seen in a while. Basically, you go into the app, set a reminder for something, and get a push notification at the appointed time. That's all it really does and, luckily, it does it pretty well. The UI is clean and easy to use. There is also a light and dark mode for dark mode fans out there. It's a great way to get reminders without committing to a much larger, much heavier to-do list app or a similar thing.
Ria Rabbit
Price: Free
Ria Rabbit is a new kids app with some educational elements. It targets kids ages zero through eight. The app mostly focuses on storytelling to help bolster things like creative thinking, reading skills, and listening skills. There are a bunch of videos, stories, songs, and activities for kids to play with. Ria Rabbit is also entirely free to download as of the time of this writing and has no advertisements.