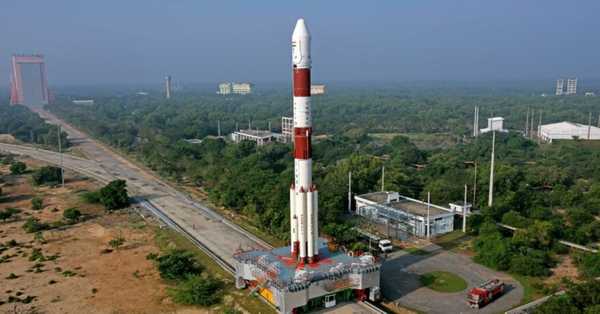 ISRO workhorse rocket PSLV-C50 successfully injected into orbit India's latest communication satellite CMS-01 on Thursday.
The correspondence satellite is visualized for offering types of assistance in Extended-C Band of the recurrence range covering India, Andaman and Nicobar and Lakshadweep islands. The satellite has a life expectancy of seven years, ISRO said.  

ISRO on Thursday effectively dispatched CMS-01 installed the dispatch vehicle Polar Satellite Launch Vehicle (PSLV-C50). The polar satellite dispatch vehicle's 52nd mission lift-off occurred at 3.41 pm from the subsequent platform at the spaceport of Sriharikota.  

ISRO tweeted, "PSLV C50 lifts off effectively from Satish Dhawan Space Center, Sriharikota."  

"CMS01 effectively isolated from the fourth phase of PSLV-C50. PSLV-C50 effectively infused CMS01 correspondence satellite absolutely in predefined circle. Satellite is working well overall and will be set in a predetermined opening in an additional four days. Groups functioned admirably and securely under COVID-19 pandemic circumstance," said ISRO Chairman Dr K Sivan.