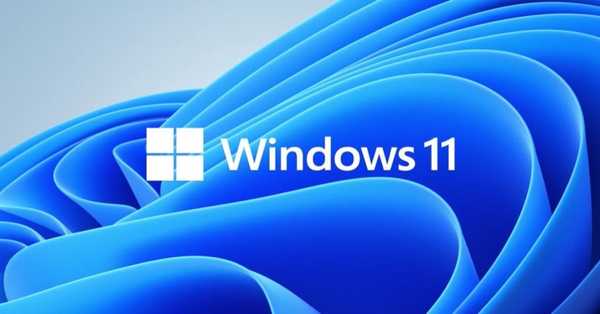 Check out all you need to know including system requirements, new features and when can you get the update.
Windows 1 is a major release of the Windows NT operating system, announced on June 24, 2021, and developed by Microsoft. Expected to be released in late 2021, it is the successor to Windows 10, released six years earlier. Windows 11 will be available as a free upgrade to compatible Windows 10 devices through Windows Update.

* Development:
At the 2015 Ignite conference, Microsoft employee Jerry Nixon stated that Windows 10 would be the "last version of Windows", a statement that Microsoft confirmed was "reflective" of their view. The operating system was considered to be a service, with new builds and updates to be released over time. However, speculation of a new version or a redesign of Windows arose in January 2021, after a job listing referring to a "sweeping rejuvenation" of Windows was posted by Microsoft. A visual refresh for Windows, developed under the codename "Sun Valley", was reportedly set to modernize the system's user interface.
The Windows 11 name was accidentally released in an official Microsoft support document in June 2021. Leaked images of a purported beta build of Windows 11's desktop surfaced online later on 15 June 2021, which were followed by a leak of the aforementioned build on the same day. The screenshots and leaked build show an interface resembling that of the canceled Windows 10X, alongside a redesigned out-of-box experience (OOBE) and Windows 11 branding.

* Announcement:
At the Microsoft Build 2021 developer conference, CEO and chairman Satya Nadella teased the next generation of Windows during his keynote. According to Nadella, he had been self-hosting it for several months. He also teased that an official announcement would come very soon. Just a week after Nadella's keynote, Microsoft started sending invitations for a dedicated Windows event at 11 am ET on June 24, 2021. Microsoft also posted an 11-minute Windows start-up sound video to YouTube on June 10, with many people speculating both the Microsoft event and Windows start-up sound video to be a reference to the name of the operating system as Windows 11.
On June 24, 2021, Microsoft officially announced Windows 11. According to Nadella, Windows 11 is "a reimagining of the operating system". Further details for developers such as updates to the Microsoft Store, the new Windows App SDK (codenamed "Project Reunion"), new Fluent Design guidelines, and more were discussed during another developer-focused event on the same day.

* Features:
Windows 11, the first major Windows release since 2015, builds upon its predecessor by revamping the user interface to follow Microsoft's new Fluent Design guidelines. The redesign, which focuses on ease of use and flexibility, comes alongside new productivity and social features and updates to security and accessibility, addressing some of the deficiencies of Windows 10.
The Microsoft Store, which serves as a unified storefront for apps and other content, is also redesigned in Windows 11. Microsoft now allows developers to distribute Win32, Progressive web applications, and other packaging technologies in the Microsoft Store, alongside the standard Universal Windows Platform apps.
Windows 11 will allow users to install select Android apps onto their computer, which can be done within the Microsoft Store via the Amazon Appstore. This feature will require a Microsoft account, an Amazon account, and a one-time install for Windows Amazon Appstore client.
* User interface:
A redesigned interface is present throughout the operating system; translucency, shadows, a new color palette, and rounded geometry are prevalent throughout the operating system. The operating system features a new Start menu where users can pin applications and view recently accessed files. Live tiles are removed and the application list is hidden. The taskbar is also streamlined and centered by default, however, an option to left-align the taskbar remains. Task View, a feature introduced in Windows 10, features a refreshed design. Windows 11 also introduces snap features, which allows windows to be automatically adjusted from several preset options from a snap navigator. A new design for the File Explorer and Windows Settings apps were also previewed.
Windows 11 features a new font, Segoe UI Variable. The font is designed to scale better with modern high DPI displays, which the old Segoe UI did not account for. Other changes to the system include new system icons, animations, sounds, and widgets. Much of the interface and start menu take heavy inspiration from the now-canceled Windows 10X.

* Widgets:
Windows 11 includes a widgets panel accessible by clicking the widgets button on the taskbar. The widgets display news, sports, weather, and finance from MSN. In the leaked developer build, widgets cannot be dragged or rearranged (although this feature has been showcased in the announcement) and accessing the widgets panel requires signing in with a Microsoft account. This replaces the news and interests on taskbar which appeared in later versions of Windows 10.

* Other features:
Microsoft Teams will be integrated into Windows 11, accessible directly from the taskbar.

* System requirements:
The basic system requirements of Windows 11 are similar to Windows 10. However, Windows 11 only supports 64-bit systems such as those using an x86-64 or ARM64 processor; support for IA-32 processors has been removed. Legacy BIOS is no longer supported; a UEFI system with Secure Boot and TPM 2.0 is now required. In addition, the minimum RAM and storage requirements were also increased; Windows 11 now requires at least 4 GB of RAM and 64 GB of storage. S mode is only supported for the Home edition of Windows 11.

Microsoft Windows 11: Check system requirements for installation, new features, and more.- Published by The Beyond News (Technology).