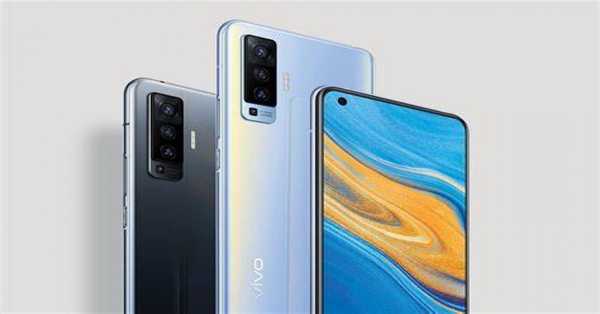 Vivo X60 series launch details confirmed, Vivo X60, X60 Pro, and X60 Pro+ expected
The information about the phone's launch comes after we exclusively revealed Vivo's plans of launching the series towards the end of this month something that was also confirmed by the company during an interaction at a later date. While the company has not revealed any information about the hardware of the devices, we have previously received exclusive information from sources close to the matter that the X60 series will be powered by the Snapdragon 870 and Snapdragon 888 SoC. 
Vivo x60 Release Date: Vivo X60 series is set for launch on March 25 and It will bring with itself three new phones
Vivo x60 Series Key Specifications :
As per our source, Vivo plans to equip the X60 and X60 Pro with the Qualcomm Snapdragon 870 chipset. This recently launched chip is an enhanced version of the Snapdragon 865 SoC. Based on 7nm process technology, this chip comes with a Kryo 385 CPU and has a tri-cluster architecture. As for the X60 Pro+, Vivo will equip the device with a Snapdragon 888 SoC -- the most powerful Qualcomm SoC available at the moment. This chipset has already been used on a number of flagships this year and promises flawless performance for all tasks, including gaming, photography, and multitasking.  
Apart from the chipsets, we don't have any other confirmed information about the Indian models of the X60 series phones. However, we expect them to feature similar specs to what's available on the models launched in China.  As such, the Vivo X60 and X60 Pro will likely flaunt 6.56-inch Full HD+ (2376 x 1080 pixels) resolution displays that use an AMOLED panel with a 120Hz high refresh rate and offer HDR10+ playback certification. Paired with the above-mentioned chipsets could be up to 12GB of RAM on the phones.
Vivo X60 5G Series Expected Price In India: 
The Vivo X60 is expected to be the most affordable smartphone from the X60 series and is expected to be priced under Rs. 50,000. The Vivo X60 Pro is likely to cost around Rs. 50,000, while the Vivo X60 Pro+ is expected to be the most expensive smartphone from the company, with a price tag over Rs. 60,000.
Coming to Vivo's new Vision+ initiative, the company has announced that it will take the campaign global with Vivo Vision+ Mobile Photography Awards as well as similar campaigns like Vision+ Mobile Photography Academy and Vision+ Photographers Federation. 

The company says it has invested heavily in camera R&D to enhance camera capabilities on Vivo smartphones. 

'We are happy to take a step further in our core pursuit to create a pleasant imaging experience for consumers. It is our vision for humanity as a technology brand and our cultural responsibility as a consumer brand to share Vivo's mobile imaging culture. With Vision+, we want to showcase how images carry emotions. We hope to inspire more imaging possibilities and create a Vivo Vision+ era," said Marya during Friday's announcement, published by - The Beyond News (Technology)