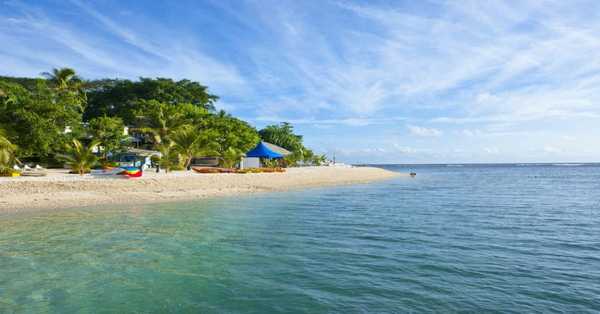 Coronavirus has made it to the distant island countries of the South Pacific.
Coronavirus has surfaced in a few distant island countries in the South Pacific that have figured out how to avoid the infection for over eight months.
Vanuatu, an assortment of 80 islands around 1,200 miles off the shoreline of Australia, revealed its first Covid case a week ago. The 23-year-elderly person had as of late got back from the U.S. what's more, was affirmed to have COVID-19 while under a compulsory isolate. Vanuatu — a country of only 300,000 — has since multiplied the length of its compulsory isolate, restricted transportation all through its capital city of Port Vila , and started to follow and test individuals the man had come into contact with. 
Around 1,600 miles away, the Marshall Islands announced its initial two instances of COVID-19 toward the end of last month, pinpointing laborers from Hawaii as the source.
In the interim, the Solomon Islands announced its first COVID-19 case early a month ago, following it to an understudy getting back from the Philippines on a bringing home flight. What's more, in Samoa, a mariner getting back from Europe and going through New Zealand has quite recently tried positive for COVID-19. A subsequent test was negative, and Al Jazeera reports that the man stays in disconnection.
These Pacific Island countries had been among the final Covid free nations, having secured down March to keep the infection out. Vanuatu even went similarly as prohibiting unfamiliar guide laborers after an overwhelming Category 5 tempest in April, as per Time.
Up until now, less than 20,000 Covid cases — a small amount of the in excess of 55 million cases far and wide — have been affirmed in the South Pacific. A main part of the cases were accounted for in Guam and French Polynesia. Cases additionally have been accounted for in the Northern Mariana Islands and New Caledonia.
Fiji has revealed 35 Covid cases and two passings, as per the World Health Organization.
Meena Thiruvengadam is a Travel + Leisure contributor who has visited 50 countries on six continents and 47 U.S. states. She loves historic plaques, wandering new streets, and walking on beaches. Find her on Twitter and Instagram.