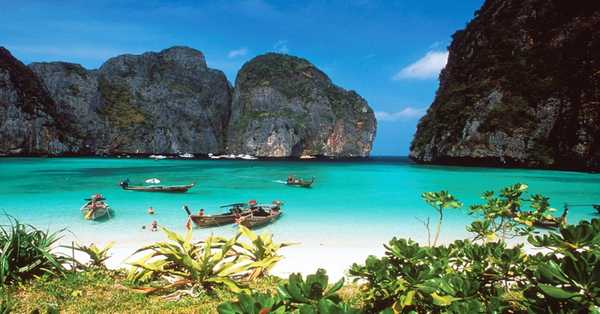 You can find about travel advice such as public places & services, best restaurants, activities, sightseen and other key facts of the Cuba.
Cuba is a country comprising the island of Cuba, as well as Isla de la Juventud and several minor archipelagos. Cuba is located where the northern Caribbean Sea, Gulf of Mexico, and Atlantic Ocean meet. It is east of the Yucatan Peninsula (Mexico), south of both the U.S. state of Florida and the Bahamas, west of Hispaniola, and north of both Jamaica and the Cayman Islands. Havana is the largest city and capital; other major cities include Santiago de Cuba and Camagüey. The official area of the Republic of Cuba is 109,884 km2 (42,426 sq mi) (without the territorial waters). The main island of Cuba is the largest island in Cuba and in the Caribbean, with an area of 104,556 km2 (40,369 sq mi). Cuba is the second-most populous country in the Caribbean after Haiti, with over 11 million inhabitants.
The territory that is now Cuba was inhabited by the Ciboney Taíno people from the 4th millennium BC until Spanish colonization in the 15th century.From the 15th century, it was a colony of Spain until the Spanish–American War of 1898, when Cuba was occupied by the United States and gained nominal independence as a de facto United States protectorate in 1902. As a fragile republic, in 1940 Cuba attempted to strengthen its democratic system, but mounting political radicalization and social strife culminated in a coup and subsequent dictatorship under Fulgencio Batista in 1952.Open corruption and oppression under Batista's rule led to his ousting in January 1959 by the 26th of July Movement, which afterwards established communist rule under the leadership of Fidel Castro.Since 1965, the state has been governed by the Communist Party of Cuba. The country was a point of contention during the Cold War between the Soviet Union and the United States, and a nuclear war nearly broke out during the Cuban Missile Crisis of 1962. Cuba is one of a few extant Marxist–Leninist socialist states, where the role of the vanguard Communist Party is enshrined in the Constitution. Under Castro, Cuba was involved in a broad range of military and humanitarian activities throughout both Africa and Asia.
Culturally, Cuba is considered part of Latin America. It is a multiethnic country whose people, culture and customs derive from diverse origins, including the Taíno Ciboney peoples, the long period of Spanish colonialism, the introduction of enslaved Africans and a close relationship with the Soviet Union in the Cold War.Cuba is a founding member of the United Nationsthe Non-Aligned Movement, the Organisation of African, Caribbean and Pacific States, ALBA and the Organization of American States. It has currently one of the world's only planned economies, and its economy is dominated by the tourism.  industry and the exports of skilled labor, sugar, tobacco, and coffee. Cuba has historically – both before and during Communist rule – performed better than other countries in the region on several socioeconomic indicators, such as literacy, and infant mortality and life expectancy.Cuba has a single-party authoritarian regime where political opposition is not permitted. There are elections in Cuba but they are not democratic.Censorship of information (including limits to internet access) is extensive,and independent journalism is repressed in Cuba; Reporters Without Borders has characterized Cuba as one of the worst countries in the world for press freedom.

Foods in  Cuba :
(1)  Ropa Vieja (Old Clothes) : 
Ropa vieja is possibly one of the most recognized Cuban recipes throughout the world. This dish is, apparently, an inheritance of the peninsular culture of the Spanish Canary Islands. The dish consists of previously boiled and shredded meat, cooked in a sauce with onion, bell peppers, bay leaves, and cumin, among other ingredients.
(2) Arroz y Frijoles Negros (Rice and Black Beans) : 
Rice and black beans are an essential complement to Cuban dishes. Without them, it is impossible to have a good Cuban lunch or dinner. The rice and black beans always accompany the main dish such as Ropa vieja or Lechón asado. 
(3) Arroz Moros y Cristianos (Moors and Christian Rice) : 
The Moors and Christians are like this mix of rice and beans. This dish is considered part of Cuba's African heritage. You can also find another version of this dish called congri. The only difference is the type of grain. Moors and Christian rice is made with black beans while red beans are used for congri.
(4) Lechon Asado (Roast  Pork) : 
Roast Pork is one of the special dishes on Cuban holidays. In some cases, the process of roasting the pork starts from the rearing of the animal, and end when it reaches the necessary weight. Currently, this is very common in the Cuban countryside, mostly in the east.
(5) Yuca con Mojo (Yucca con Mojo Salsa) :  
Yucca with mojo is another dish always found at Cuban family celebrations. It is a simple and healthy dish usually offered as an appetizer. And that's because given the high concentration of glucose in this tuber, it is not a good idea to eat it in large It is not recommended to eat in large quantities due to the high concentration of glucose caused by this tuber.
Weather & geography in  Cuba :

Cuba has a tropical climate with two main seasons: the dry season starts from late November and lasts until mid-April, and the rainy season is from May to October. The dry season (late November to mid-April) is the best time to visit Cuba, and you can expect daytime temperatures to be around 26°C (79°F) to 30°C (86°F).With an area of more than 44,000 square miles (114,447 sq. km.), Cuba is the largest island in the West Indies, accounting for more than one-half of the total Caribbean land mass. The island is more than 745 miles (1,200 km.) long, and ranges from 20 to 125 miles (35-200 km.) in width. Cuba's coastline is highly uneven and is broken into hundreds of bays, inlets, and narrow, shallow rivers. The Isle of Youth (known as the Isle of Pines in pre-Revolution days), and some 1,600 keys and islets lie offshore. The deep-water harbors of Havana, Guantánamo, and Bahía Honda rank among the world's finest.Topographically, three-fifths of Cuba displays flat or gently rolling fields and wide, fertile valleys--ideal for sugar cane and tobacco that have been the agricultural staples of the Cuban economy. The northern coast is low and somewhat rocky; the southern coast more marshy. Most of what remains, particularly at the southeastern end of the island, forms steep and at times formidable mountains. Three mountain ranges dominate the Cuban terrain, but by far the best known and most rugged is the eastern Sierra Maestra, where peaks rise to almost 6,000 feet (1,829 m.) above sea level.
Per day Cost in  Cuba :

I'd say that now, in 2021, you can expect to spend around US$ 50 – 60 per day if you're a budget traveler. For a mid-range budget, expect a daily amount between US$ 70 – 120, and for a luxury holiday, anything from US$ 150 upwards. The total cost of my trip to Cuba with flights, visa and insurance was US$ 1677.
History of  Cuba :
The history of Cuba is characterized by dependence on outside powers—Spain, the US, and the USSR. The island of Cuba was inhabited by various Amerindian cultures prior to the arrival of the Genoese explorer Christopher Columbus in 1492. After his arrival on a Spanish expedition, Spain conquered Cuba and appointed Spanish governors to rule in Havana. The administrators in Cuba were subject to the Viceroy of New Spain and the local authorities in Hispaniola. In 1762–63, Havana was briefly occupied by Great Britain, before being returned to Spain in exchange for Florida. A series of rebellions during the 19th century failed to end Spanish rule and claimed the lives of hundreds of thousands of Cubans. However, the Spanish–American War resulted in a Spanish withdrawal from the island in 1898, and following three-and-a-half years of subsequent US military rule,Cuba gained formal independence in 1902.
In the years following its independence, the Cuban republic saw significant economic development, but also political corruption and a succession of despotic leaders, culminating in the overthrow of the dictator Fulgencio Batista by the 26th of July Movement, led by Fidel Castro, Che Guevara and Raúl Castro, during the 1953–1959 Cuban Revolution. The new government aligned with the Soviet Union and embraced communism. Massive quantities of advanced Soviet military hardware, including batteries of surface-to-air missiles, flowed to the island, and in October 1962 the Cuban Missile Crisis occurred. Cuba was officially atheist from 1962 until 1992. Following the Warsaw Pact invasion of Czechoslovakia (1968), Fidel Castro publicly declared Cuba's support. Castro's speech marked the start of Cuba's complete absorption into the Eastern Bloc. By the mid-1970s, little would remain of Cuba's political or economic system. During the Cold War, Cuba also supported Soviet policy in Afghanistan, Poland, Angola, Ethiopia, Nicaragua, and El Salvador.The Soviet-Cuban intervention in Angola contributed to the downfall of the apartheid regime in South Africa.
The extraordinarily weak Cuban economy was solely supported by Soviet subsidies. With the dissolution of the USSR in 1991 the subsidies disappeared and Cuba was plunged into a severe economic crisis known as the Special Period that ended in 2000 when Venezuela began providing Cuba with subsidized oil. In 2019, Miguel Diaz-Canel was elected President of Cuba by the national assembly. The country has been politically and economically isolated by the United States since the Revolution, but has gradually gained access to foreign commerce and travel as efforts to normalise diplomatic relations have progressed. Domestic economic reforms are also beginning to modernize Cuba's socialist economy.
Language in Cuba :

 
Language in Cuba :

Spoken by 11 million native speakers, Cuban Spanish , sometimes referred to as Cubano, is the lingua franca of Cuba. Despite its isolation, the Cuban language has been influenced by the vibrant diversity of the population.
Culture of  Cuba :
Cuba's policy on religion has changed much since 1959, when religious Cubans were persecuted and could be denied jobs or an education by the government.In the 1970s, the relationship between the government and religious institutions (especially the Roman Catholic Church) began to improve. By 1976, the state granted Cuban citizens religious freedom, with some restrictions. In 1992, the constitution was amended to allow total religious freedom. About 60% of Cubans today are Catholic. Some Catholic traditions were lost, but the church has imported the Mexican Christmas play (pastorela) trying to reconnect Cubans to Christianity. Cuba is a primarily Catholic country.
Another large religion in Cuba is Santería. Santería is a blend of Catholicism and traditional Yoruba religions. When African slaves first arrived in Cuba during the 16th century, they were taught a few simple prayers and were baptised by the Spanish. The slaves combined this limited form of Catholicism with their traditional religions to create Santería, which survives to this day. During colonial times and into the early Republic, many Cubans suffered from intense ethnocentrism and confused Afro-Cuban religion with black magic and witchcraft. This caused them to associate practitioners of Santería and other Afro-Cuban cultures with criminals and the underworld, and to discriminate against practitioners without understanding the nature of their religion. Because most practitioners of Santería in those years were of African heritage, racist attitudes emerged around the religion, and many whites in Cuba considered it to be subversive and threatening. Those who practiced Santería often resorted to secrecy as a way to avoid persecution. Fernando Ortiz, Lydia Cabrera, and Rómulo Lachatañeré are considered the founders of Afro-Cuban studies in Cuba and were the first to give scholarly attention to Santería as an important religion in Cuba.
Place to visit in Cuba :

(1) Old Havana (Habana Vieja)
(2) Varadero
(3) Trinidad
(4) Guardalavaca
(5) Playa Paraíso, Cayo Largo del Sur
(6) Cayo Coco
(7) Parque Nacional Viñales (Valle de Viñales)
Hotel in Cuba :

(1) Gran Caribe Sunbeach
(2) Casa Particular Carmen
(3) Hostal Martha & Beto
(4) Hostal Luna Azul
How to reach in Cuba :

that fly from India to Havana. José Martí International Airport is the major airport of Cuba, and operates close to 720 connecting flights from Kolkata to Havana every week. The airport is located about 15 km from Havana and there are shuttle bus services, car rental services, and taxi services to and from the airport.
Travel Guide for Cuba : Food, hotel, Cost, Weather & geography, History, language, culture, things to see and do and how to reach. – Published by The Beyond News (Travelling).