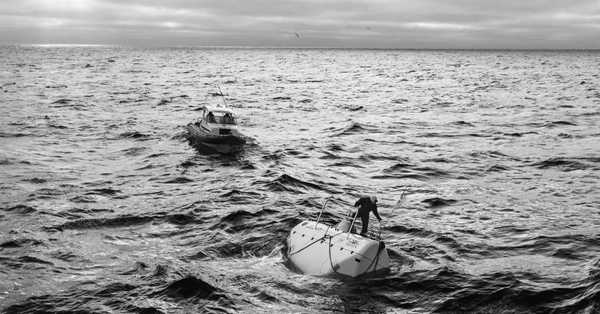 At the point when the UK Prime Minister tended to the country on December 20, the news was sufficiently terrible: Christmas was dropped.
Boris Johnson dove the country into brutal new limitations, accusing another variation of the illness that had been spreading in London and the southeast of England since September. However, unexpectedly, things deteriorated. Many more than one nation shut their lines to departures from the UK, in an offer to keep the new variation bound to "plague island," as The New York Times named it. With ship courses across the Channel obstructed, trucks conveying merchandise to the mainland supported up for a significant distance along the motorways. In the end, a nearby air terminal in Kent was moved toward a parking garage for 4,000 trucks. Nothing could get into the UK, by the same token. It was, said the sways, a tester of what a no-bargain Brexit would resemble.
That no-bargain was turned away - the public authority consented to an arrangement with the EU on December 24. Yet, the emergency isn't yet finished. UK voyagers are as yet prohibited from a significant part of the world - including EU nations - in light of the local variation. While there was a Brexit bargain, administrative noise has just prompted a "significant emergency" of food deficiencies in Northern Ireland, and photographs of void grocery store racks in England. Also, albeit the UK was the main country on the planet to begin an antibody rollout, its uplifting news was defaced by a report on January 13 that the demise count from Covid-19 had passed 100,000 (albeit the public authority's count remained at the lower figure of 85,000). After two days, the public authority reported that it was cutting out their final "travel hallways."
The UK, as its sovereign once said, seems to have had an "annus horribly". However, what will that mean for it as a movement objective? Inbound travel is a rewarding business for the UK - pre-Covid, Visit Britain estimate that 2020 would see 32.3 million guests siphoning £24.7 billion ($33.6 billion) into the economy. Eventually, 2020 saw a 76% decrease in guests and a 80% drop. The traveler board is determining 16.9 million visits and £9 billion ($12.2 billion) spending for 2021: a simple 41% and 32% of the 2019 figures separately. However, that is, obviously, if individuals come. All things considered, who'd need to travel on "plague island"?