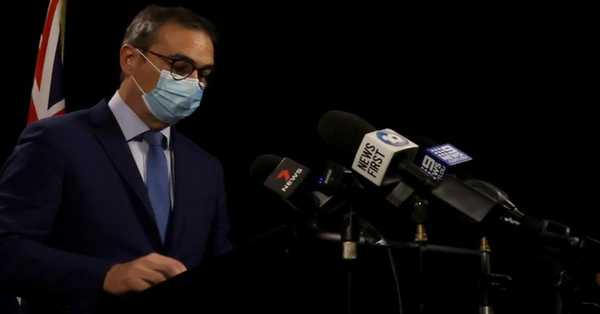 About 90 locations including cafes, gyms, casinos and supermarkets across Sydney and Africa were identified as having been visited by infected people.
Coronavirus is mutating and its latest strain's said to transmit faster have spread fear across several countries ahead of Christmas. British prime minister Boris Johnson immediately responded to the new strain by imposing the strictest lockdown in London. The mutant virus that the UK officials say has 70 per cent transmissibility was found in southeastern England in September and has been moving around the world, as per an official of the World Health Organization (WHO), reported AP.
After a year's war with the covid19, the news of a successful vaccine give new hope to the world. But the story of corona's new strain from Britain has once again frightened people. According to the information, a new strain of corona has also been claimed in South Africa. Sensing the danger, the German government is considering a ban on flights to Britain and South Africa. Belgium has already halted aircraft and train services from the UK due to the new threat of the coronavirus. There has been a jump in the number of patients and deaths in South Africa. Surprisingly, the latest variant of the corona that has come out in South Africa is different from the new strain found in Britain. Scientists in South Africa are studying whether vaccines against COVID-19 will protect this new form. 
Australia confirmed on yesterday it has detected two cases of a fast-spreading new coronavirus strain that has forced Britain to reverse plans to ease curbs over Christmas festival, the first confirmed cases of the strain in the Asia-Pacific region. Australia's most populous state on Sunday reported six new cases of the novel coronavirus in people returning from overseas and in quarantine, and authorities said among them were two cases of the fast-spreading new strain across the body.
According to South African health officials and scientists leading the virus strategy, this new (virus) type of cases identified as 501.V2 is the leading cause of new cases of infection coming out in South Africa. Professor Salim Abdul Karim, chairman of the ministerial advisory committee of the government, said that it is very early to say anything but preliminary data shows that the virus is dominating in the second wave of infection and spreading faster than the first wave. Abdul Karim said that in the new wave of the epidemic, more cases could come up in South Africa country respectively.