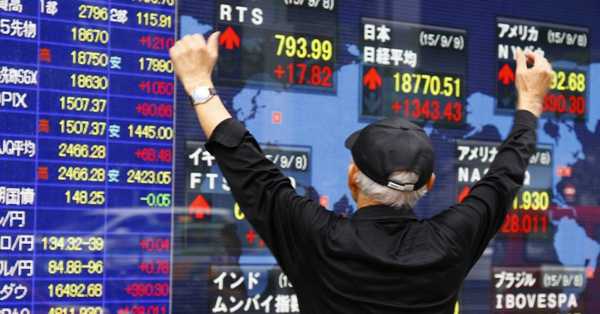 Asian and European are enhance stocks while US market goes down
American Market 
NASDAQ (Jan 04) –12,698.45
Shares of Kinder Morgan Inc. KMI, -0.80% slid 0.80% to $13.56 Monday, on what proved to be an all-around dismal trading session for the stock market, with the S&P 500 Index SPX, -1.48% falling 1.48% to 3,700.65 and Dow Jones Industrial Average DJIA, -1.25% falling 1.25% to 30,223.89. Kinder Morgan Inc. closed $9.02 below its 52-week high ($22.58), which the company reached on February 20th.
The stock demonstrated a mixed performance when compared to some of its competitors Monday, as Exxon Mobil Corp. XOM, +0.68% rose 0.68% to $41.50 and Enterprise Products Partners L.P. EPD, -1.53% fell 1.53% to $19.29. Trading volume (17.1 M) remained 1.4 million below its 50-day average volume of 18.5 M.
European Market 
 FTSE (Dec 28) - 6,571.88
 CAC (Dec 28) - 5,588.96
 DAX (Dec 28) - 13,726.74
Breaker, a popular podcast app, said on Monday it would be acquired by social media company Twitter Inc and shut down its app and website next week.
Breaker said on its blog here that people can now transfer their subscriptions to other podcast listening apps like those offered by Apple Inc and Spotify.
"Here at Breaker, we're truly passionate about audio communication and we're inspired by the ways Twitter is facilitating public conversations for people around the world," said CEO Erik Berli, adding that the Breaker team is joining Twitter.
Asian Market
 SGX NIFTY (Dec 29) –14,126.50
 NIKKEI 225 (Dec 29) - 27,125,53
 STRAITS TIMES (Dec 29) - 2,851.85
 SHANGHAI COMPOSITE (Dec 28) - 3,501.20
 JAKARTA COMPOSITE (Dec 24) - 6,133.77
 SET COMPOSITE (Dec 24) - 1,476.86
 KOSPI (Dec 24) - 2,942.55
 TAIWAN WEIGHTED (Dec 24) - 14,970.75
 HANG SENG (Dec 24) - 27,388.96
Asian shares were mostly lower Tuesday, echoing pullbacks on Wall Street as worries grow about surging coronavirus cases in the region.
Japan's benchmark Nikkei 225 NIK, -0.27% edged 0.3% lower in morning trading, as the government was preparing to declare a state of emergency in Tokyo and several surrounding areas.
Australia's S&P/ASX 200 XJO, -0.31% slipped 0.2%. South Korea's Kospi 180721, -0.09% declined 0.3%. Hong Kong's Hang Seng HSI, -0.31% fell nearly 0.3%, while the Shanghai Composite SHCOMP, -0.05% dipped 0.1%. Stocks slipped in Singapore STI, -0.29%, but rose in Taiwan Y9999, +0.39% and Indonesia JAKIDX, +0.47%.
Hong Kong shares of China Mobile 941, +5.47%, China Telecom 728, +5.74% and China Unicom 762, +6.71% surged after the New York Stock Exchange scrapped its plan to delist the telecom stocks following an executive order from President Donald Trump.
Japan's prime minister has said the government is considering declaring a state of emergency to help curb the spread of infections. The move is expected this week. Tokyo Gov. Yuriko Koike and the governors of Saitama, Chiba and Kanagawa asked the national government over the weekend to declare the emergency after the capital saw a daily record of 1,337 cases on New Year's Eve.
U.S. stocks pulled back from their recent record highs, as big swings return to Wall Street at the onset of a year where the dominant expectation is for a powerful economic rebound to sweep the world.