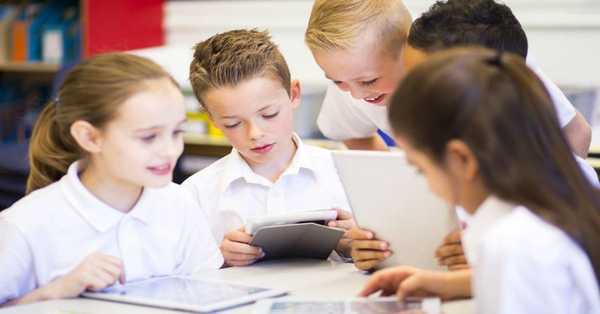 Education International strongly condemns the Hong Kong government for cutting ties with the Hong Kong Professional Teachers' Union, the city's largest teachers' union with around 95,000 members and representing 90 % of the city's educators. EI also denounces severe violations of academic freedom and a systematic attack on human rights.
Education union and democracy under attack : 
The Education Bureau (EDB) of Hong Kong announced it would cease working with the union, accusing the group of "spreading political propaganda" and being unprofessional. The measure was taken on 31 July within hours of Chinese state media attacks depicting the union as a "poisonous tumor" that must be "eradicated".
According to the authorities HKPTU "has been engaging in political propaganda under the guise of being a professional education organisation."The EDB also cited the union's involvement with other pro-democracy coalitions, namely the Civil Human Rights Front and the Hong Kong Alliance in Support of Patriotic Democratic Movements of China – both of which have also come under pressure from authorities.
The measure taken in Hong Kong means that the city government will no longer meet or consult with the educators' representative body. Members of the union will also be stripped of their positions on government advisory bodies, and HKPTU's teacher training courses will also no longer be recognised.
This attack against the education union comes as the city introduces mandatory national security education in its schools in response to months of pro-democracy protests and unrest in 2019. Union leaders have accused authorities of imposing "white terror" on the profession since the onset of the Beijing-imposed national security law in June 2020.
In response to the announcement, HKPTU issued a statement expressing "regret and disappointment" and accusing the government of disregarding the welfare of the city's teachers.
"HKPTU emphasises that trade unions play a positive role in protecting the rights and interests of employees and improving policies," the statement reads. "Despite differences of opinion, if authorities and trade unions sever contact, it will be a loss to the entire industry."
Academic freedom violated : 
Attacks on academic freedom began before the security law was imposed by China but have accelerated since its adoption. The academic freedom index, an independent and authoritative measure of academic freedom, in 2010 gave Hong Kong an "A" rating, meaning that they were among the freest universities in the world. By 2018, they had fallen to the middle band and are now just above the lowest level, that held by universities in mainland China.
An article in the New York Times reports on a systematic "brainwashing" in schools where students as young as six years old are taught about offenses under the security law. An experienced teacher who taught critical thinking as part of civics education saw her subject changed so that everything is positive, and discussion discouraged. She has switched subjects and will be teaching hospitality studies.
According to The Guardian five teachers were arrested for sedition because of a children's book considered to be pro-democracy. It tells a story about defending sheep in a village from wolves. They have been charged with conspiring "to publish, distribute, exhibit or copy seditious publications"
University student unions and activists have also been harassed and, in one case, a student union was suspended. They are being attacked under security law for their previous pro-democracy activities.
Serious violation of fundamental human rights : 
Education International reiterates the call on public authorities of Hong Kong to immediately release all detained activists and for the Hong Kong and Chinese governments to revoke repressive legislation and abuse, especially the security law imposed by China.
On-going persecution of trade unionists and other democracy activists : 
In July 2020, Education International signed the Council of Global Unions' joint solidarity statement demanding justice for Lee Cheuk Yan - arrested HKCTU General Secretary – and called on the Hong Kong' public authorities to protect fundamental rights. Lee Cheuk Yan has subsequently been tried, convicted, and sentenced for organising and participating in demonstrations in 2019 along with several other democracy activists.
With the global trade union community, Education International will continue to monitor closely the situation of human and trade union rights in Hong Kong and to support all who aspire for freedom and democracy.
For more details you can visit Beyond Foreign Education (+917300090999).