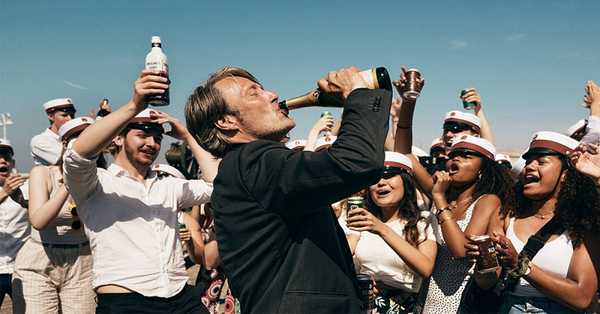 Another Round Movie Release on Amazon Prime on 20th May
English-language remake rights to Thomas Vinterberg's Best International Film Oscar winner Another Round have been acquired after an auction. The film will be developed as a potential star vehicle for Leonardo DiCaprio and was won in a bid by his and Jennifer Davisson's Appian Way, Endeavor Content and Brad Weston's Makeready. The film will be fully funded by Endeavor Content and Makeready.

Another Round Release Date:

Another Round Movie Release on Amazon Prime on 20th May.


Another Round Cast:
Mads Mikkelsen
Thomas Bo Larsen
Magnus Millang
Lars Ranthe
This was a hotly sought-after project, even before the film
won the Oscar
in Sunday night's ceremony at Union Station. The difference maker here to Vinterberg was the chance to see DiCaprio in a new role, the vulnerable middle-aged man in existential crisis played by
Mads Mikkelsen
.
Another Round Trailer & Teasers:



Vinterberg gave one of the most touching speeches of the evening, dedicating the win to his daughter Ida. She was an inspiration behind the formation of the film and was set to play the daughter of the protagonist (Mikkelsen). Four days into filming, she was killed in a car crash. Vinterberg dedicated the Oscar to her and now has another opportunity to further honor her legacy. The film won BAFTA and many other honors, and Vinterberg was also Oscar nominated in the Best Director category.

Another Round Movie: release date, cast, story, teaser, trailer, first look, rating, reviews, box office collection and preview.. Published by - The Beyond News (Entertainment).